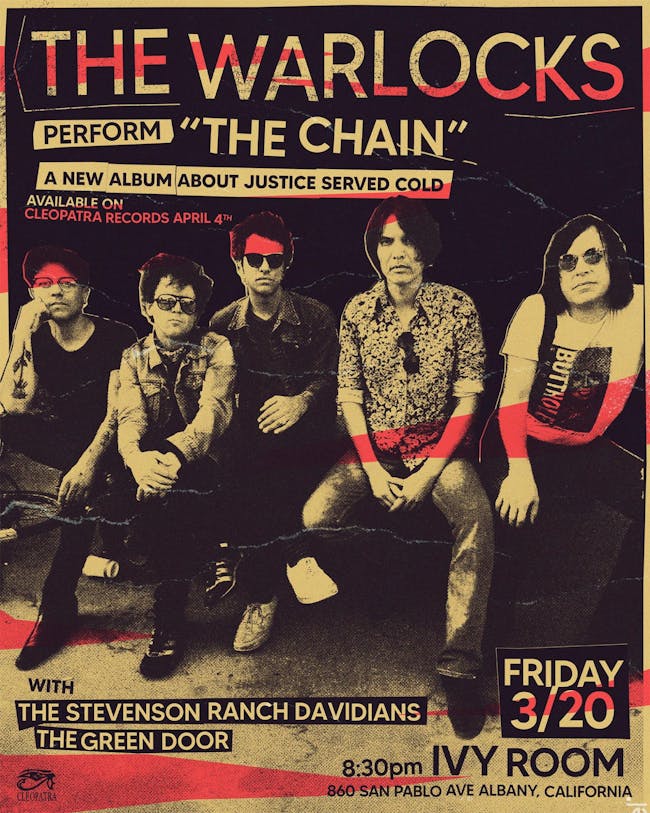 The Warlocks
The Stevenson Ranch Davidians, The Green Door, TBD, Lights by Zach Rodell
Ivy Room Presents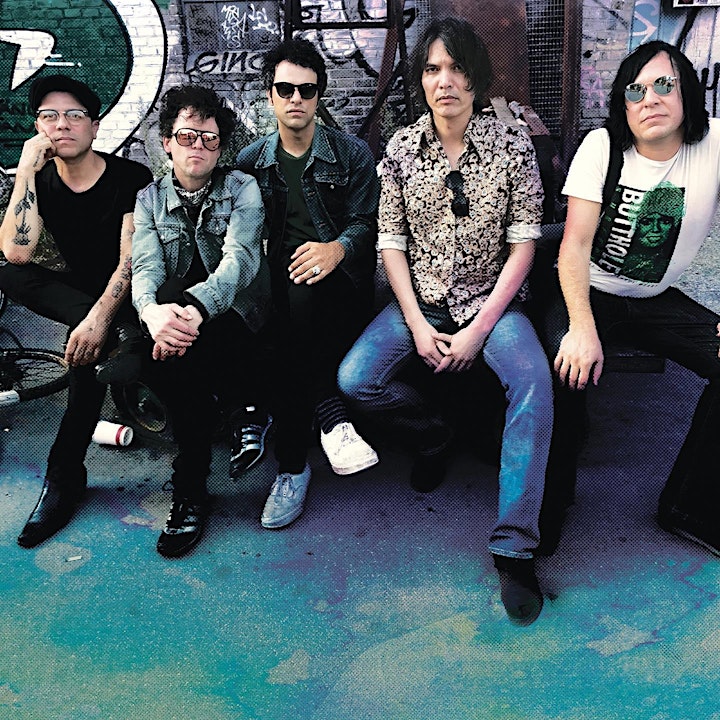 The Warlocks
Website / Facebook / Instagram
Longtime L.A.-psych rockers The Warlocks — led for the past twenty-plus years by Papa Warlock frontman Bobby Hecksher, who's backed by J.C. Rees (guitar, feedback), Earl V. Miller (guitar, drone machine), Christopher DiPino (bass), Cesar A. Reyes (keyboards), and Jason "Plucky" Anchondo (drums) — are back on the road again this June for a full-scale tour in support of The Chain (Cleopatra Records - April 3, 2020). It's a full-on concept album based around the tragic story about two twenty-something bank robbers who end up battling a corrupt justice system that traps the poor in an endless cycle of prison and poverty while those with cash get all the breaks. Hecksher wrote the screenplay for their short film, The Chain -- comprised of two four-minute mini-movies featuring new songs "Dear Son" and "I'm Not Good Enough/Party Like We Used To" -- lensed by the band near their home base in Eagle Rock. European dates follow in the fall. The Chain was co-produced by Hecksher and Rob Campanella at Rob's Figment Studios in Lake Hollywood, CA.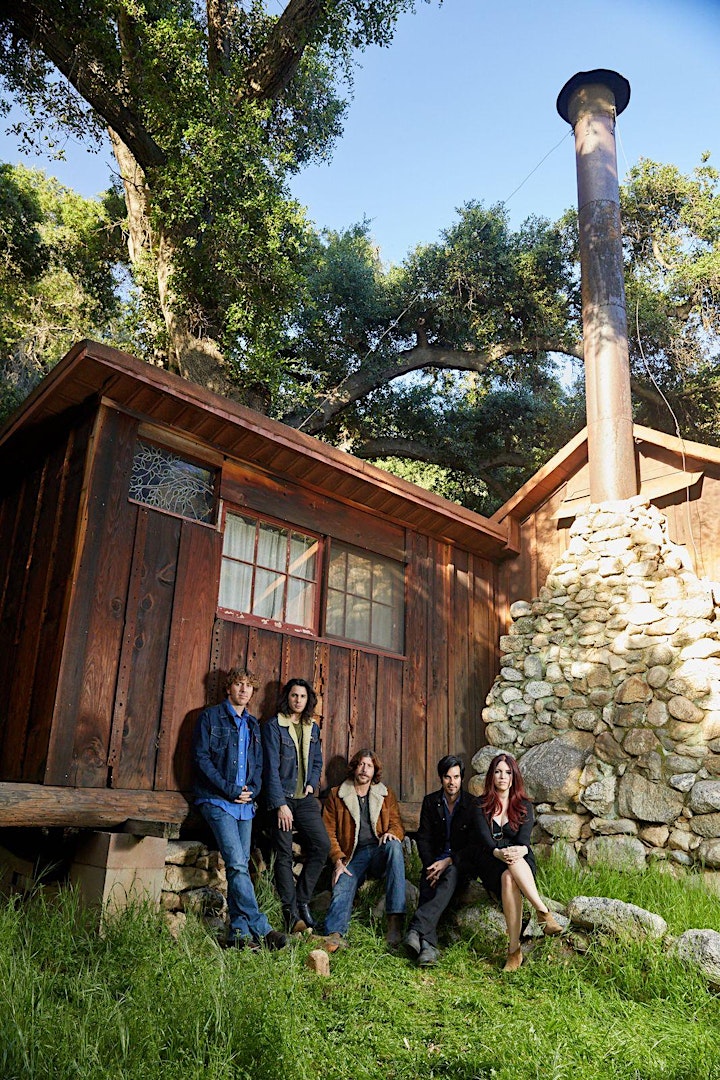 The Stevenson Ranch Davidians
Website / Facebook/ Instagram / Soundcloud
Steeped in the aura of the perennially mythologized psychedelic culture of Southern California and making music influenced by the timeless essence of '60s psych, folk and soul, woven with strands of early American roots music, The Stevenson Ranch Davidians has, since 2006, revealed itself in shifting configurations.
While the lineup has continually coalesced around lead singer and songwriter Dwayne Seagraves, the collective has always had a guiding vision and goal: to create music that seeks to simultaneously demystify and deify the human experience.
The band's new album, Amerikana, The Davidians' first since 2009, is scheduled for release in June 2017 on Picture In My Ear Records. Amerikana represents a new direction for the band, with the dreamy, flowing sound of albums past infused with a fresh sense of inspiration, energy and purpose. An eclectic, yet cohesive, set of songs that glorify the human spirit while condemning those who seek to destroy it.
Seagraves states that Amerikana also celebrates what he views as true magic: human will put to action. Through his songs, he hopes to convey the sense that human beings have been the sole source of all great insights and achievements throughout history, and that power originates from within individuals rather than from gods, governments or other external sources.
The band's new lineup brings a range of talent, experience and inspiration to The Stevenson Ranch Davidians' sound. In addition to longtime Davidians' bassist Jessica Latiolait, guitarist Rob Campanella is a member of The Brian Jonestown Massacre and The Quarter After, while his brother, drummer and backing vocalist Andy Campanella, is a veteran of Occult Wisdom, Imogene, Chief Nowhere. Guitarist Misha Bullock, the sole Englishman in the fold, formerly played with Tennis System.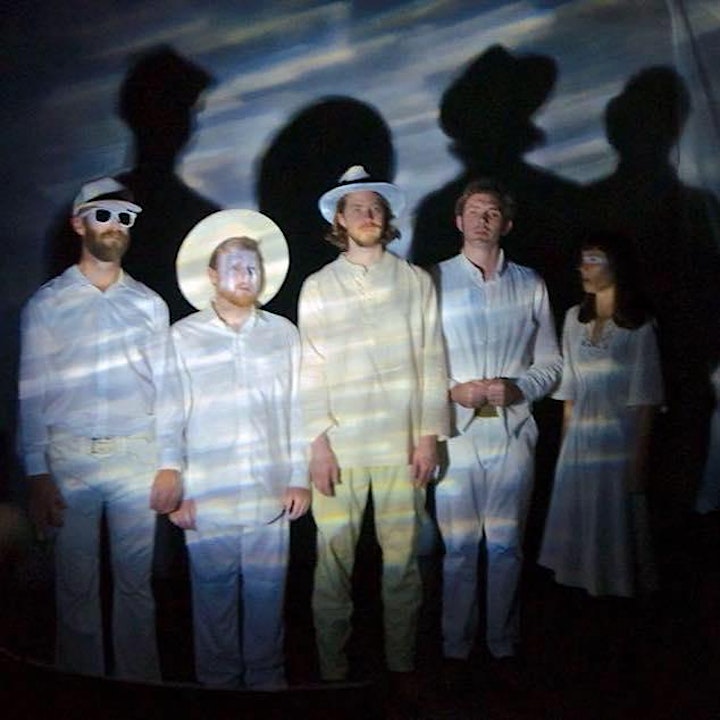 The Green Door
Website / Facebook / Instagram / Twitter

Blending raw, rhythmic desert sounds with driving 60s acid rock, The Green Door beckons the listener into a landscape evocative of the wild, uncompromising West themes of the 1960s with a mind-bending, psychedelic twist. Formed in San Francisco in 2008, the band is comprised of Mike Carnahan on lead vocals and guitar, Reese Abell on bass, guitarist Evan Wardell, and drummer Vanessa Wolter, as well as Devin Triplett on keys. The Green Door's atmospheric strumming juxtaposed with formidable signature riffs that coast atop pounding, driving beats send the listener's mind spinning off to the badlands beyond the border of sonic civilization.

The result is a melodic reckoning force of American myth and counter culture ideology. Deriving their name from a Bob Dylan comment in the 1967 documentary "Don't Look Back", the concept of a green door stands as an image of mystery enclosing the individual's perception of the outside world. The Green Door takes reference from throw-back genres and low-fi records as well as American western iconography and legends, but looks forward in its artistic song writing approach, as is evident on their first full-length album titled The Green Door released in 2011. In this way their music has an avant-garde aesthetic, yet still feels familiar. The Green Door released their second album 'Wolf In The Fold' on December 15th, 2017.

Venue Information:
Ivy Room
860 San Pablo Av.
Albany, CA, 94706