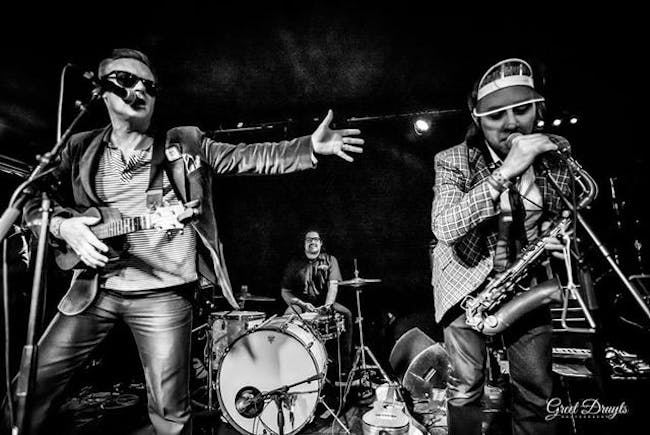 Uke-Hunt
Chaki, Beckylin & Her Druthers
Ivy Room Presents
UKE-HUNT is ME FIRST AND THE GIMME GIMMES vocalist Spike Slawson's latest cover band extravaganza. What started as Spike simply learning and arranging some of his favorite classic songs for the ukulele on his own, eventually evolved into added musicians and a layered patchwork of ukulele, saxophone, glockenspiel, stylophone, organ, standup bass, and all manner of percussive elements. Obviously, due in no small part to the instrumentation, this most recent foray into the world of breathing new life into shopworn classics displays a decidedly different slant than the breakneck tempo of the GIMMES. UKE-HUNT slips into something a little more comfortable with a lounge/soul vibe that'd be at home in a tiki bar, Elks lodge, rock club, or on a sunny patio. Spike uses UKE-HUNT as a vehicle to explore a diverse selection of songs and while some tracks seem to be made for UKE-HUNT, others undergo some astonishing genre-bending to arrive in perfect harmony with the rest of the album. Of course, the centerpiece of the entire UKE-HUNT experience is Spike's enchanting vocal ability, which is on full display in all of its silky splendor from start to finish. So pour yourself a cocktail and set course for the captivating sounds of UKE-HUNT.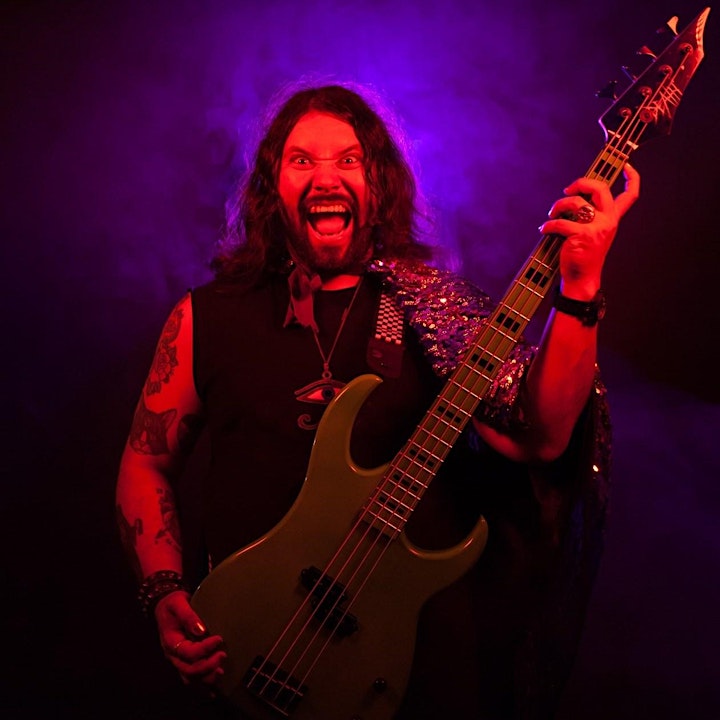 Chaki
Facebook / Instagram / Bandcamp
Chaki is a funky alien wizard from Outer Space. With his unique take on electro funk, he has brought his face melting stage show to festivals like Noise Pop, SF Sketchfest and The Offbeat Fest. Chaki has shared the stage with like minded weirdos Peelander Z, El Vez, Bob Log III, The Space Lady, Captured By Robots, Oingo Boingo, Flipper and Shannon & The Clams. Critics say he's like Prince except not sexy and much fatter.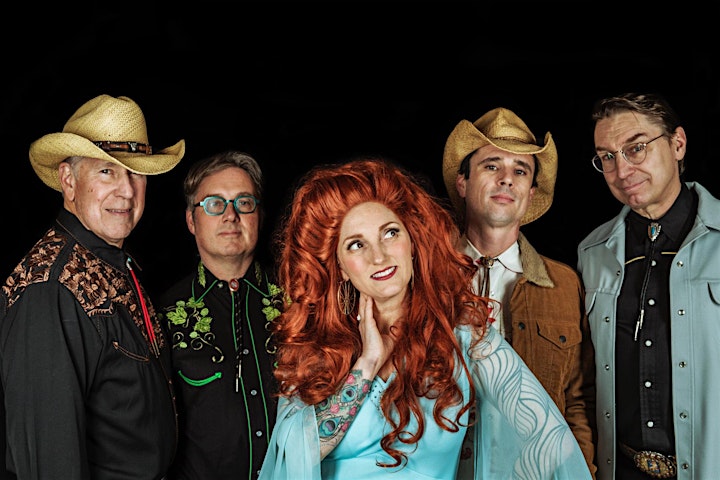 Beckylin & Her Druthers
Website / Facebook / Instagram

Beckylin & Her Druthers are a wig country band out of the Bay Area recreating the glamour, fun, and sincerity of early 70's TV country music. Their ever-expanding catalog of original music touches on topics like Beckylin's childhood in San Francisco with her mom, the original Cocaine Cowgirl. Their full repertoire spans the late 40's through early 80's.

Beckylin is the Glittering Queen of the Honky Tonk Scene.

She is also known as Rebecca Lin Coseboom.

"Rebecca Coseboom – a female front woman with an incredible voice – proves she has enough swagger and sway to keep things interesting without ever being overstated"– CMJ

"Rebecca Coseboom's voice flutters around your head like a silky scarf" -The Stranger, Seattle

"Rebecca Coseboom sounds pretty damn good regardless of the genre" - Obscure Sound

"Rebecca Coseboom sings with a rarefied, alluring intimacy" - The Today Show

Venue Information:
Ivy Room
860 San Pablo Av.
Albany, CA, 94706