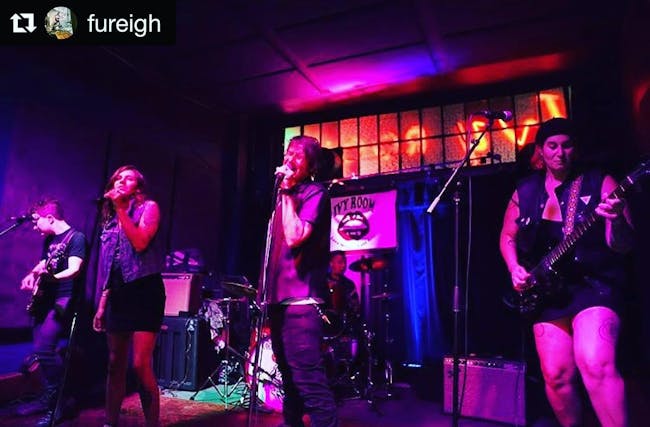 The Homobiles, Pls Pls Me (Brooklyn) single release, Lafemmebear
$8.00 - $10.00
Sales Ended
Ivy Room Presents
The Homobiles
Bandcamp / Facebook / Instagram
Queer party punk supergroup formed in 2015 singing songs about cars and babes, crimes and change, bathhouses and ballot measures. Featuring Lynn Breedlove (ex-Tribe-8 frontman and founder of Homobiles the ride service) and Stephany Joy Ashley on lead vocals, Fureigh (ex-The Shondes) on guitar, storied queer festival Homo A Go Go creator Ed Varga on drums and award-winning songwriter Mya Byrne on bass.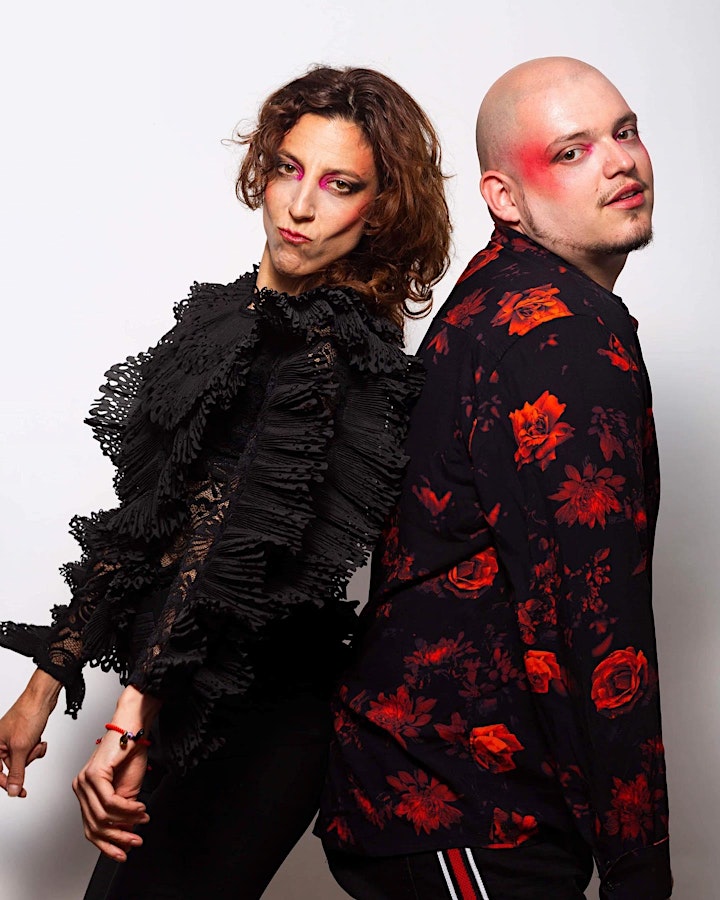 Pls Pls Me
Website / Facebook / Instagram / Soundcloud
PLS PLS ME is a queer indie electro duo born in Austin, TX and coming of age in Brooklyn, NY and Oakland, CA. Featuring two heart-on-sleeve songwriters who came together on a grey New Year's Day in 2016, they sing about sex, longing, and surviving the age of Trump. Jimi Fish is a choirboy with a voice of velvet while Jessie Torrisi is a drummer turned frontwoman and poet. Their music combines hiphop beats, chants, and other worldly harmonies. In late 2018, they released their first single PLS YOU, with Marc Lacuesta from Nashville. Stay tuned for the video – about making up after a fight – featuring same sex make out scenes and shot with a split screen in Jessie's Brooklyn bedroom.
This past November, for Day of the Dead, they released DELILAH, a revenge song about a toxic relationship and how to "protect your heart." In 2020, their aim to release a single every other month starting with a series of electro tracks created in collaboration with DJs and producers in Toronto, Philadelphia, Brooklyn, and Los Angeles. They founded QUEER MF, a party that is about showcasing queer writers and musicians, which they hope to bring to SxSW this year. When not writing songs via FaceTime or touring, they like to hang out in dog parks, crash open mics, make extravagant meals, and be part of queer feminist POC-led movements for change.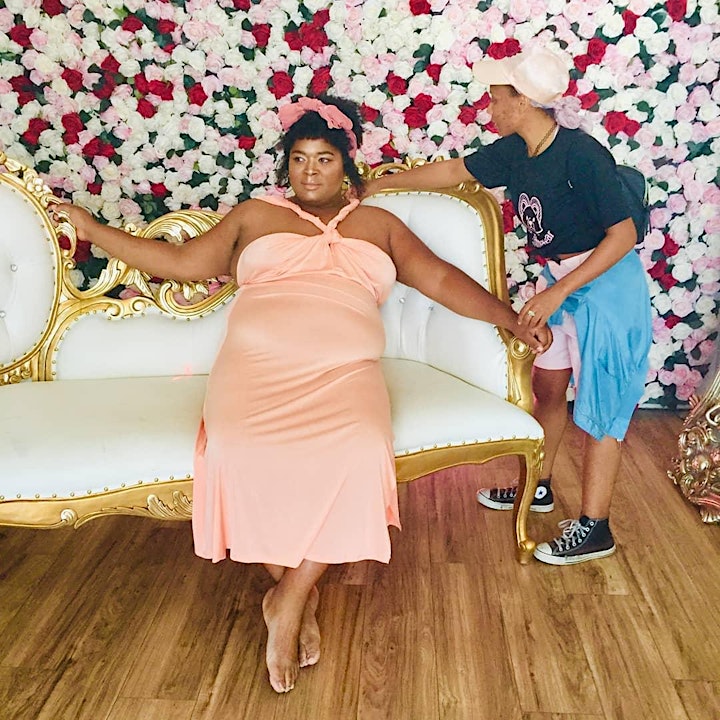 Lafemmebear
Facebook / Instagram / Bandcamp

"I don't want to be tokenized for being a Black transgender woman. I want my work to speak for itself."

LeahAnn "Lafemmebear" Mitchell has long been featured and praised in the music industry for her talents as a musician, music producer, and sound engineer, having worked with major label studios and more recently as an independent artist under the moniker "Lafemmebear."

As an up-and-coming producer, Mitchell worked alongside artists including Boyz II Men, Grammy-winners The Jackie Boyz, Eric Dawkins of The Underdogs, Polo Molina of Will. I. Am/The Black Eyed Peas, and Interscope Records producers from Nelly's songwriting team. When she came out as a transgender woman in 2013, she was effectively blacklisted from the industry despite her skill and accomplishments, including a 2012 Grammy nomination for album engineering.

This only prompted Mitchell to take her music into her own hands under the name Lafemmebear in 2018. With three independent, self-produced EPs and a fourth on the way, her sound has evolved into a genre-blending experience speaking to the trials of Black queer, trans femmes. The music video for her single "SHUTUP! (feat. Bella King)" off her EP Blaq* A Note to the World premiered on Billboard in March of 2019; she subsequently became the first Black trans woman to headline the state of Utah's Pride Festival in June, performing original music to an audience of over 30,000.

The music video for her single "IF" premieres later this summer, and her fourth EP, Blaq* The Story of Me, premieres Fall 2019. She is also composing, mixing, and sound designing part of the original score for Alice Sheppard and Kinetic Light Dance Company's new work WIRED, set to premiere at The Shed in New York in August 2020.

Venue Information:
Ivy Room
860 San Pablo Av.
Albany, CA, 94706