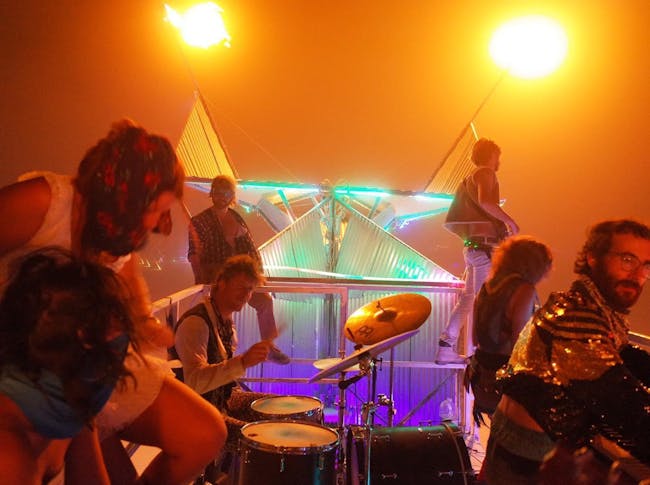 Rubber Tramp, The Whags, Johnny Soultrain, King Dream (solo)
Ivy Room Presents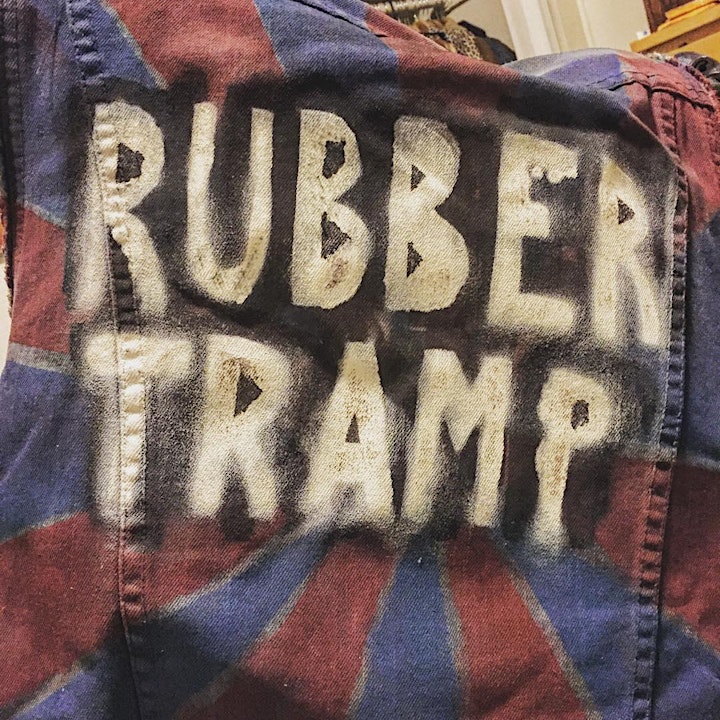 Rubber Tramp
Garage Rock Gospel Punk. Desperate nostalgia meets reckless abandon.
Rubber Tramp makes rock n roll music. Rubber Tramp is rope swings, road trips, and sex. Gospel of the West, garage-made salvation, uncontrollable frolicking.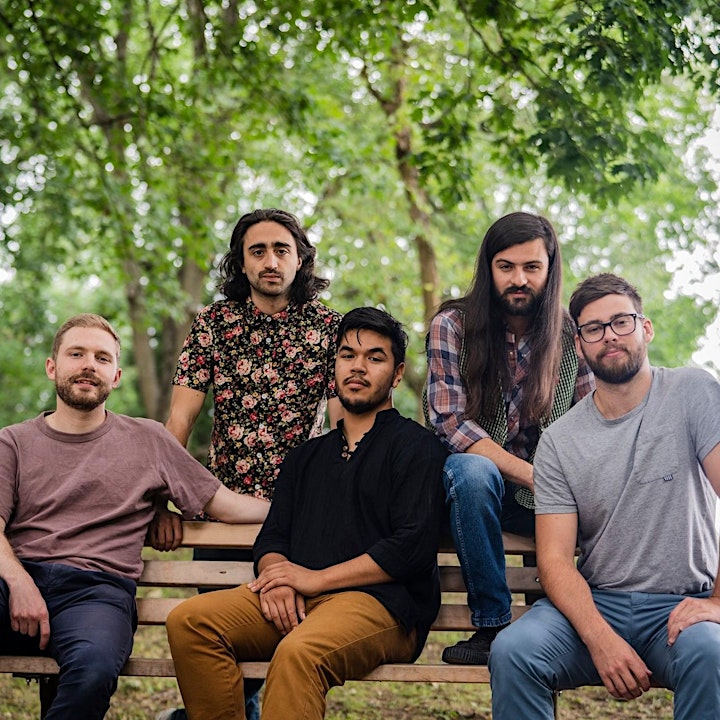 The Whags
Website / Facebook / Instagram
The Whags grew out of a group of longtime musical friends who began collaborating in the summer of 2017 when an impromptu show crossed their paths. The resulting songs would become the foundation for an ever-growing repertoire, incorporating sounds of groove-driven psychedelic funk, harmony-laden sunshine pop, and the swirly, noodling improvisation of another era. The group continues to gain notoriety through their dynamic live shows that manage to balance the casual intimacy of a late-night jam session with real rock spectacle.
In February of 2019, The Whags released their first EP, Smile Maker. Recorded at Hazy Bay Studios in Seattle, these songs highlight the vibrant energy and nimble-eared expansions of their live performance as well as their collaborative song writing process. The album saw regular play on Seattle stations KEXP and KBFG and KNDD. In November of that year the band returned to the studio to record a series of singles that showcase the growth of the band and the evolution of their sound. The band's lighthearted spirit, constant creative discovery, and growing family of listeners will make 2020 a jamboree to remember.
"(The Whags') combination of hard rocking riffs and symphonic jazz makes for some songs that are bound to get stuck in your head. Tunes like 'To Me' and 'Miss Elegant' are ageless hits that make for outstanding live versions."
-What's Up Magazine Bellingham
"These guys are hard as hell to label but their sophisticated take on funk and pop results in an addictive sound that should help them to continue to reel in new fans"
-Northwest Music Scene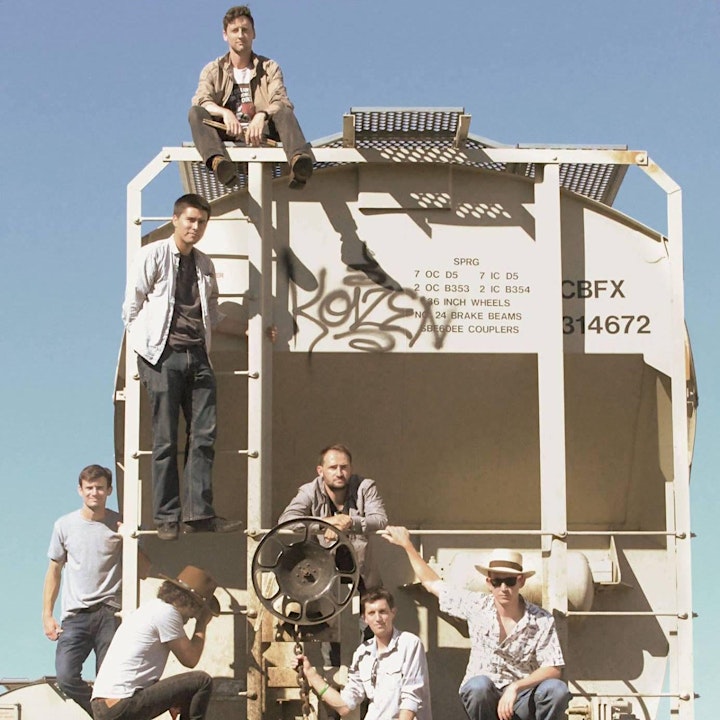 Johnny Soultrain
Website / Facebook / Instagram
It was late 2013…drummer Daveed Horndog, bassist Phillthy Linfoot, and guitarist "Mad" Max Stern had just concluded another longwinded Eastern Euro funk jam at the Linfoot Estate. Southern Rock piano legend Ed Freedom happened upon the sweet, soulful sounds emerging from their urban Jam Cabana and instantly knew one thing: these boys had the fire of Rock N' Roll burnin' in their bellies. Calling to his horn-playing compadres Julian Spicyfish, Matt the Sax Assassin and Brad "Rock Bottom" Mundell, as well as another drummer, Ben "PBR" Waller, Ed joined the guys on lead vocals and keys…and on that fateful day…
Johnny Soultrain was born.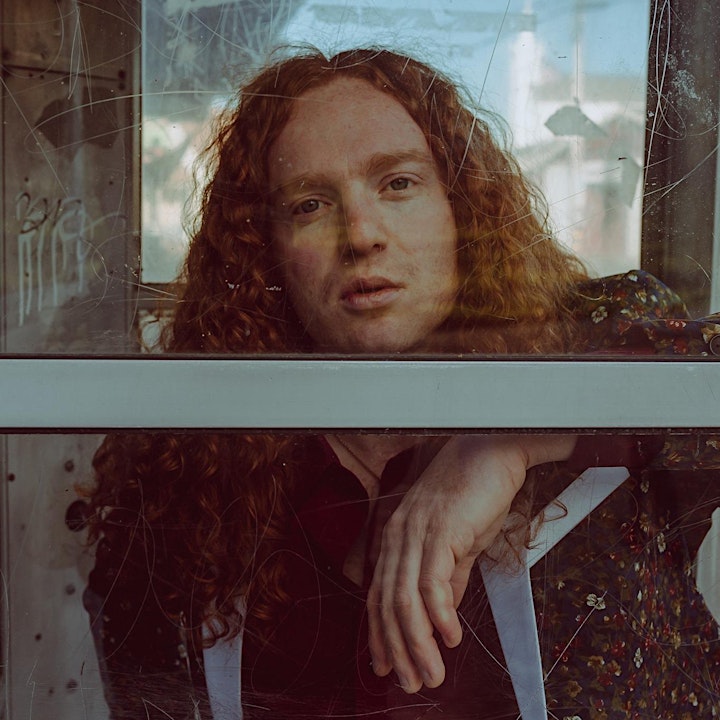 King Dream (Jeremy Lyon solo)
Facebook / Bandcamp / Instagram

King Dream is a Bay Area psych-rock project from longtime songwriter and musician Jeremy Lyon. With roots planted in the golden era of California psychedelia, and a wry, playful energy that places him firmly in the 21st century, Lyon charts a path through timeless themes: disillusionment with oneself, with adulthood, with one's country — and that there's still plenty worthy of a love song.

860 SAN PABLO AV.

ALBANY, CA. 94706

EAST BAY

Venue Information:
Ivy Room
860 San Pablo Av.
Albany, CA, 94706