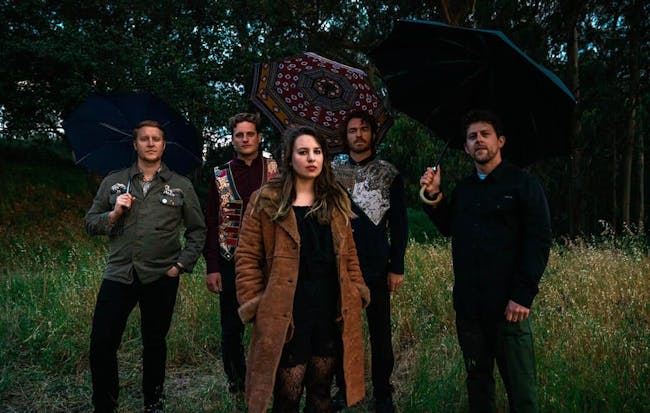 Tay & the JangLahDahs
Catch Prichard, The Forgetmenauts
$7.00 - $10.00
Tickets At The Door
Ivy Room Presents

Patsy Cline meets Rodriguez at Neutral Milk Hotel for a whiskey drink and hear Tay and the JangLahDahs…
Tay and the JangLahDahs specializes in mixing colorful, harmonic blends of Folk, Rock, Soul and Psych into a timeless, freak-folk spirit-of-advice.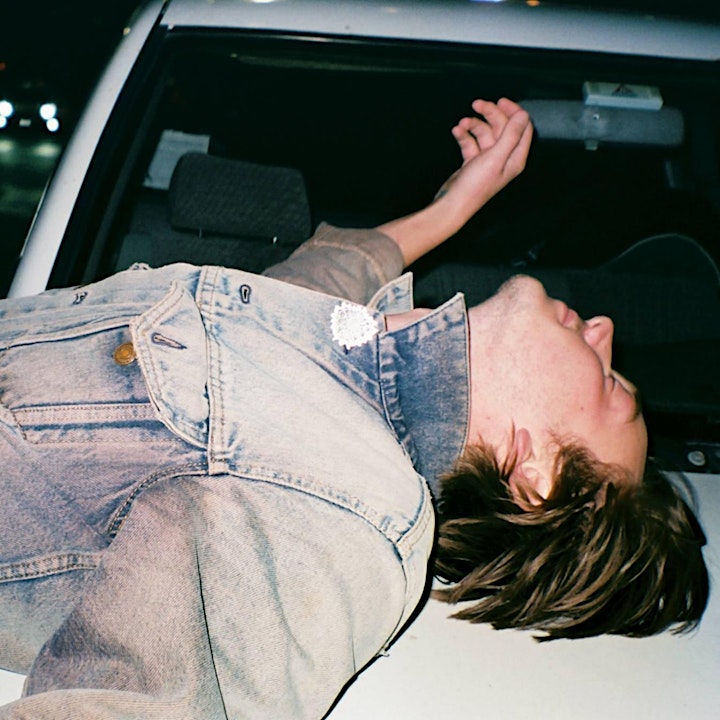 Change is the constant in the work of singer, songwriter and composer, Sawyer Gebauer. Moving to Sweden from the Midwest at 19, he formed and fronted the mercurial Brittsommar, a musical entity that took off in Europe with a rotating cast of talent.
Upon return to the States, Sawyer carved a new project, Catch Prichard, and recorded a collection of songs that exalt the narrative as much as the melody. The result? Eskota. A five-song EP carrying the name of the Texan ghost town in which the album was created.
Now, another chapter unfolds with Utter Disbelief, the first six tracks of a 16-song series that rivets and haunts. With Sawyer' weighty baritone voice, out of the box drum machines, gritty Mellotron, and gliding pad melodies, this album is an amalgam of sound that resonates to the likeness of Popol Vuh's Aguirre, Springsteen's Tunnel of Love, and Cohen's Ten New Songs.
Utter Disbelief is a mix of beauty and grit. It wrestles the vulnerability of the human condition. Anxiety, doubt, self-contradiction and choice.
Sawyer's Utter Disbelief spins stories that call to each and all of us. Those shared and those kept underground. You'll hear it. Feel it. He snares mid-stream narratives we've all overheard in a crowded bar, the silent street and smoky church - the incomplete whispers we each use to create our own finish lines. These songs are memories birthed from the common thread.
This album shows Sawyer's advance into the collective. "When I record in the past, the process is powered by my immediate surroundings - a Berlin warehouse, an abandoned synagogue hitched to a frozen lake, a broken Brooklyn flat. This new collection was mostly recorded in the late night silence at the edge of my bed. It is a musical reflection of all that influenced and fed me for so many years. Call it a personal homage to the artists and music that have been so good to me. All the melodies and sounds that mine the secret this old world has hidden in its claws."
Catch Prichard is currently based in Oakland, California. His next compilation of songs will release in the fall of 2019.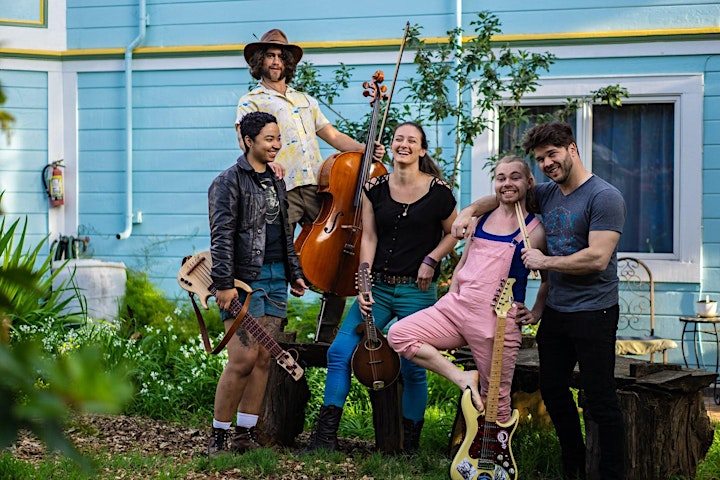 ForgetMeNauts
Years from now, history books will remember The Forgetmenauts as pioneers in the culturally iconic futurepunk-folk-sex-dirtcore genre. Hailing from Berkeley, CA, and with strong roots in the East Bay circus, beermaking, and activist communities, their sound has been described using words like "complex" and "slay." Come for the clever band name, stay for the songs about werewolves, vampires, fox brides and devil daughters. And the distortion. Ugh you're gonna love the distortion.

860 San Pablo Av

East Bay

21+

Venue Information:
Ivy Room
860 San Pablo Av.
Albany, CA, 94706