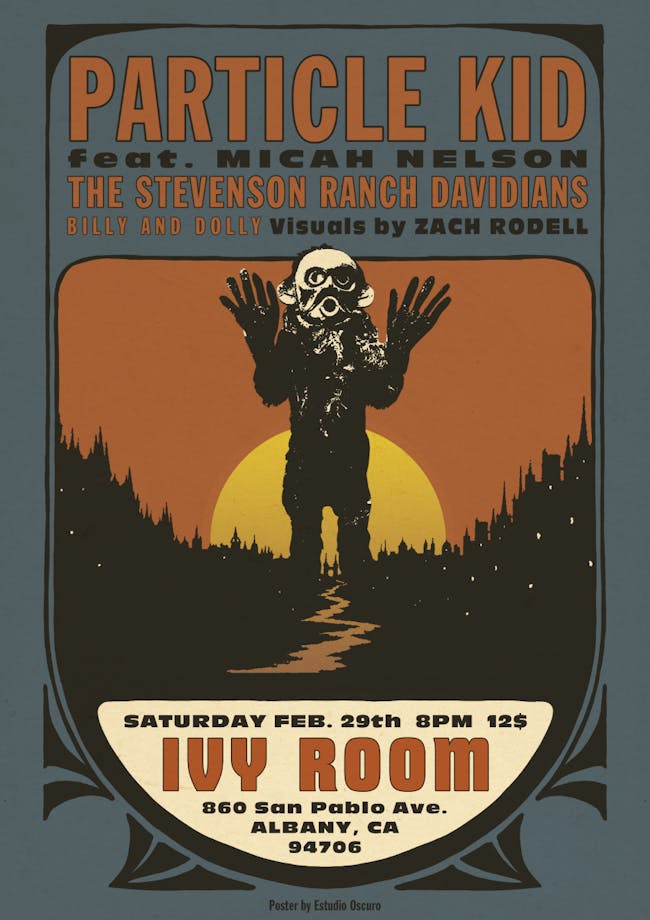 Particle Kid (Micah Nelson)
The Stevenson Ranch Davidians, Billy & Dolly, Visuals by Zach Rodell
Ivy Room Presents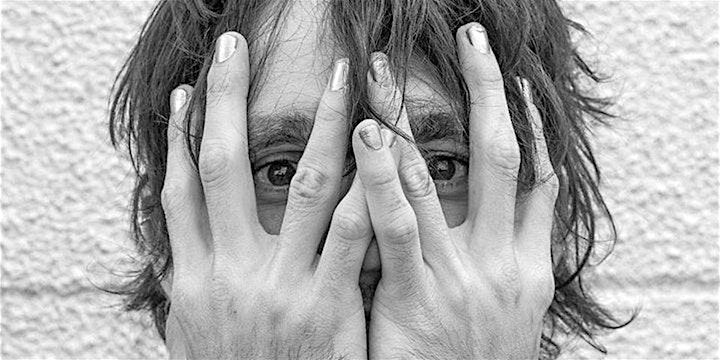 Particle Kid
Website / Facebook / Instagram
You can learn a lot when you're both a member of Neil Young's backing band, Promise of the Real, and the son of Willie Nelson. Not only do you have the chance to learn some of their musical tricks, but you get to absorb wisdom from two of the most important minds in Americana. Micah Nelson, who happens to be have had these privileges for most of his life, is putting all those lessons to good use on his latest album as Particle Kid, Window Rock.
Due out July 26th via OAR, the record finds Nelson turning his future folk microscope onto the existential crises plaguing our world. Together with co-producer Harlan Steinberger, Micah employed recording techniques that blend analog tapes with modern mixing tech, something he picked up from his work with Young. He recorded with his touring band — drummer Tony Peluso and bassist Jeff Smith — in Venice, California's Hen House Studios.
The results are as intimate in their psychedelic vastness as they are warm in their bedroom tones. Lead single "Stroboscopic Light", for example, has a sense of chaos in the tumbling layers of sound, but threaded throughout is a hopefulness winding its way between the cacophony. It's an appropriate mix of madness and optimism, as Nelson says the track tackles our "oversaturated post-modern age of narcissistic extremism and hyper-normalization."
Take a listen to "Stroboscopic Light" below via its accompanying video, which Nelson describes as "an abstract portrait of an extraterrestrial detective sent to Earth to investigate and document what the hell happened, but who discovers only madness, the fracturing of reality, and a planet in moral crisis, where the lines between good and evil have become blurred and undefined." Get ready for a trip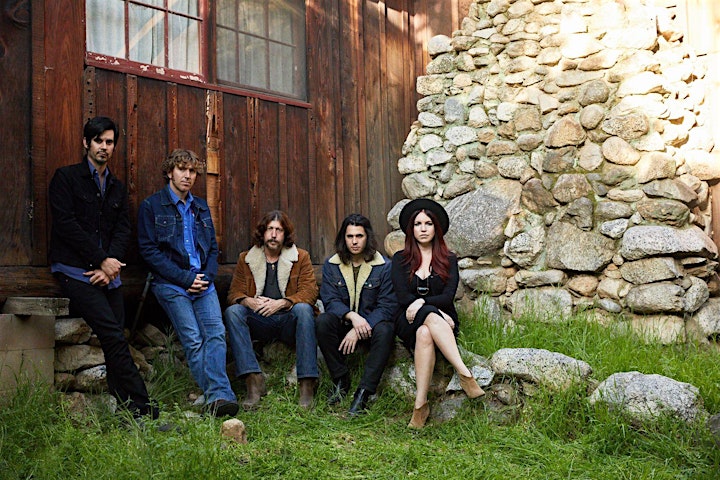 The Stevenson Ranch Davidians
Website / Facebook / Soundcloud / Instagram
Steeped in the aura of the perennially mythologized psychedelic culture of Southern California and making music influenced by the timeless essence of '60s psych, folk and soul, woven with strands of early American roots music, The Stevenson Ranch Davidians has, since 2006, revealed itself in shifting configurations.
While the lineup has continually coalesced around lead singer and songwriter Dwayne Seagraves, the collective has always had a guiding vision and goal: to create music that seeks to simultaneously demystify and deify the human experience.
The band's new album, Amerikana, The Davidians' first since 2009, is scheduled for release in June 2017 on Picture In My Ear Records. Amerikana represents a new direction for the band, with the dreamy, flowing sound of albums past infused with a fresh sense of inspiration, energy and purpose. An eclectic, yet cohesive, set of songs that glorify the human spirit while condemning those who seek to destroy it.
Seagraves states that Amerikana also celebrates what he views as true magic: human will put to action. Through his songs, he hopes to convey the sense that human beings have been the sole source of all great insights and achievements throughout history, and that power originates from within individuals rather than from gods, governments or other external sources.
The band's new lineup brings a range of talent, experience and inspiration to The Stevenson Ranch Davidians' sound. In addition to longtime Davidians' bassist Jessica Latiolait, guitarist Rob Campanella is a member of The Brian Jonestown Massacre and The Quarter After, while his brother, drummer and backing vocalist Andy Campanella, is a veteran of Occult Wisdom, Imogene, Chief Nowhere. Guitarist Misha Bullock, the sole Englishman in the fold, formerly played with Tennis System.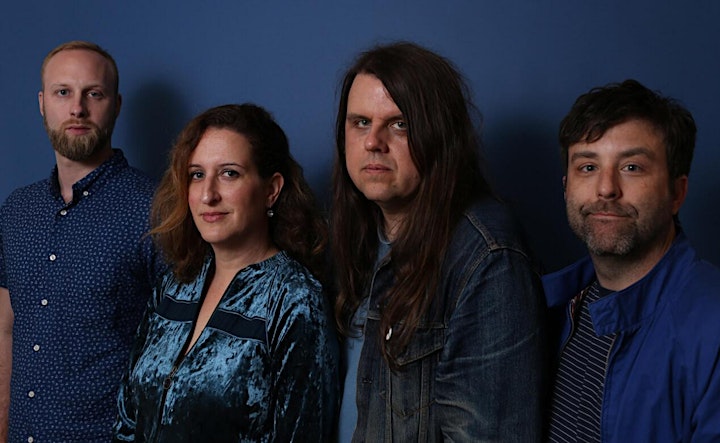 Billy & Dolly
Website / Facebook / Bandcamp / Instagram

When Billy & Dolly started work on "Five Suns," their third album, they had three main items on their agenda: loud guitars, dirty keyboards, and the end of the world.

San Francisco duo Bill Rousseau and Dahlia Gallin Ramirez first broke through in 2004 with their heavy, Moog-centric outfit, The Monolith. After five good years, The Monolith called it quits, but the duo stayed together, went into songwriting hibernation in Dolly's basement, and reemerged as Billy & Dolly, recording two albums, and sharing the stage with the likes of The Apples in Stereo, Dr. Dog, and Corin Tucker.

To hear them perform as a duo, with Rousseau on acoustic guitar and Ramirez on Wurlitzer electric piano, is to hear their gift for vocal melodies and beautiful arrangements. But to hear them play a loud, sweaty show with drummer Elliott Kiger and bassist Charley Hine is to understand them in their element. This element is fully captured on "Five Suns" and its 12 tracks about — among other things — post-apocalyptic love, galactic desertion, and Jane Eyre.

Recording at Oakland's New, Improved Recording with long time collaborator Jay Pellicci (Deerhoof, Sleater Kinney, The Dodos) they trusted their instincts and shirked computers in favor of tape. On tracks like "Setting Sun" and "Marooned," they pulled out studio tricks from the 1970s playbooks of Iommi and Page to give Billy & Dolly's exquisite compositions bursts of near Black Sabbath levels to contrast the sweetness of the pair's vocals.

The keyboards get turned up, too. Ramirez's Wurlitzer drives several tracks in its natural state, but also pays its rent as a hairy double guitar and a rangy, distorted organ. The year before recording the album, Ramirez pulled out a Moog Opus-3 that had been sitting in her closet since the end of The Monolith, inspiring the haunting "Bobby" and the future-nostalgic, Roxy Music-tinted "Next Invasion."

But the stars of every song on "Five Suns" are the vocal melodies. Ramirez and Rousseau take turns at the mic, backing up one another's distinctive voices and blending them with the kind of harmonic ease that usually only happens with siblings.

Venue Information:
Ivy Room
860 San Pablo Av.

Albany, CA, 94706