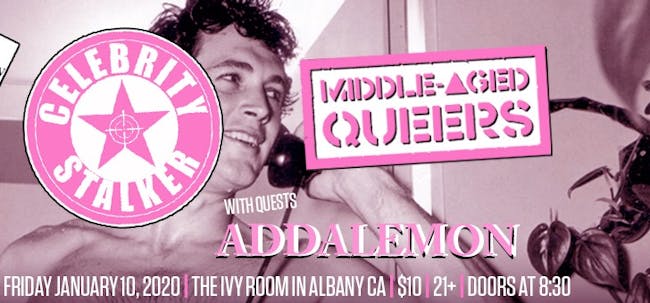 Celebrity Stalker, Middle-Aged Queers, Addalemon
Ivy Room Presents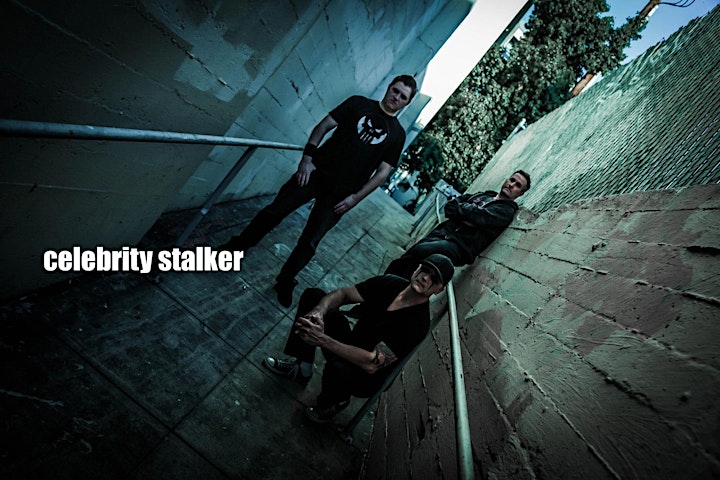 Celebrity Stalker
Website / Facebook / Instagram
Celebrity Stalker is a punk/metal crossover band from Southern California, featuring a trio of individuals from different backgrounds combining to deliver up-tempo hard-hitting songs. Influences include Suicidal Tendencies, Slayer, Pennywise, and Black Sabbath
Celebrity Stalker delivers straightforward punk/metal crossover music, featuring in your face vocals, fast and crunchy rhythm guitar, blistering guitar solos, hard hitting drums, and bass lines that add a big bottom end. Celebrity Stalker is not a political band, their songs are intended to document and be a mirror reflecting some of the issues negatively influencing American society. Such as, America's celebrity obsession that drives a whole business of gossip magazines, gossip websites and television shows intended to invade personal privacy, America's addiction to social media and the creation of celebrities that have no discernible talent other than self-promotion, personal grief, abuse, elitism, Xenophobia, corporate greed, and the decay of the American middle-class.
The song writing team of Larry Prosser and Jason Young has worked together since their days in high school, honing their song writing ability through years of collaborating. With the addition of Charlie Moffett's steady timing and catchy beats Celebrity Stalker was born.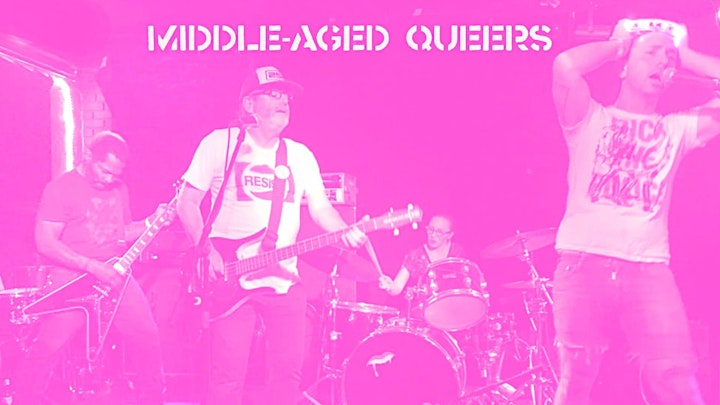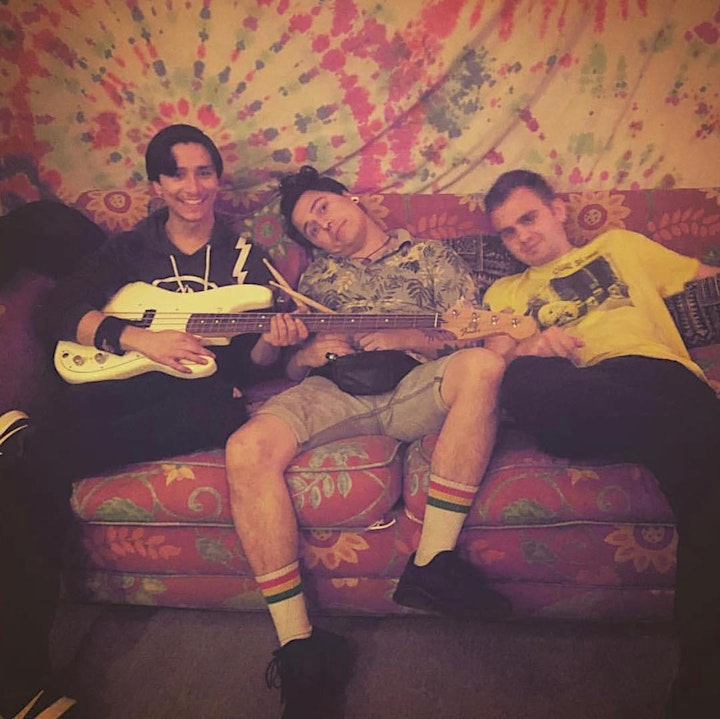 Addalemon
Facebook / Instagram / Spotify
Addalemon was formed in the suburbs of Sacramento, California by guitarist/ vocalist Cameron Karren, bassist Steven Mitchell, and drummer Billy Mitchell. Their sound is influenced by 90s/ 00s skate punk and pop-punk acts. Their debut album, Ripe, was recorded and mixed by Mathew Spady, Alyssa d'Artenay and Andrew Heinzman at CSUMB and then mastered by Jack Shirley at Atomic Garden Studios in Oakland California.
Ivy Room
860 San Pablo Av.

Albany, Ca. 94706

EAST BAY

Venue Information:
Ivy Room
860 San Pablo Av.
Albany, CA, 94706