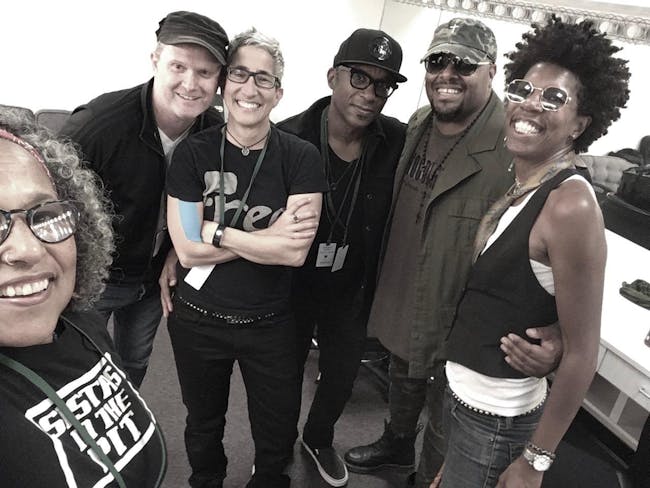 Kofy Brown Record Release Party w/ guest Be Steadwell
A celebration of Kofy Brown's new record, Child of Providence!
Kofy Brown's 10th release is a mix of funky, bluesy soul music. Ticket price includes a copy of the new CD.
Opening the night is the wonderfully talented Be Steadwell. Be Steadwell is a singer songwriter from Washington DC. The music is a blend of soul, acapella and folk. Be calls her music QUEER POP.
Kofy Brown
Website / Facebook / Instagram / Bandcamp
The new record, Child of Providence from Kofy Brown is a delicious and eclectic assortment of songs, rendered by her incredibly tight band, the KBB (Sean Leahy – Guitar, Bryan Dean – Bass, Tony Providence – Drums, Julie Wolf – Keys and Vicki Randle – Percussion and vocals).
In the error of highly synthesized recordings, it's refreshing to hear real drums beating, thumping bass pounding, distorted guitar solos, funk driven keyboards and artfully laced percussions under distinct and original vocals and harmonies. Kofy Brown's first-time music production collaboration is with veteran music producer Julie Wolf. Allowing herself to expand and relinquish some of the creative reigns, this collaboration helps expose more of Brown's varied musical background and adds a layer of richness and depth to the overall production of the record.
Child of Providence is an acknowledgement and nod to Brown's great, great grandfather, Providence Powers. Born in the 1850's as an enslaved man but later lived to see his freedom, he forged a way to land ownership in the highly segregated southern state of North Carolina. This was an epic feat indeed as Providence, under extreme conditions was able to breakthrough and achieve his dream. Decades later with this awareness and humility, Brown appreciates her lineage and the privilege she has to keep his spirit alive. She can't help but think, but to know, that she is a dream come true…Providence Powers' seed is free, able to shine big, bold and bright – joyspreading her truth of magic, love, power and intention to any and everyone who will listen. Thank you great, great, grandpa Providence Powers.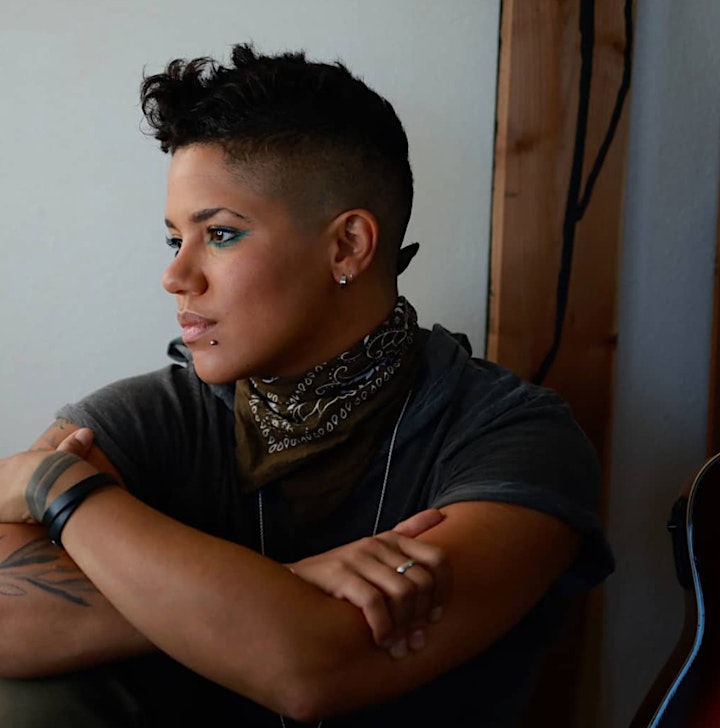 Be Steadwell
Website / Facebook / Instagram

Be Steadwell is a singer songwriter from Washington DC. A blend of soul, acapella and folk-Be calls her music QUEER POP. In her live performances, she utilizes looping, vocal layering and beat boxing to compose her songs on stage. Be's original music features earnest lyricism, and Affirming LGBTQ content.​

As she pursued her career in music, she began a career in film. Shooting and editing her own music videos, Be combined her love of music with narrative film. Her film Vow of Silence received awards at film festivals around the world, including Black Star, QWOCMAP, and Fringe Fest UK. This year, Issa Rae Featured vow of Silence in her Short Film sundays Series. After receiving a BA at Oberlin College, Be completed her MFA in film at Howard University in 2014.

Be has shared stages with fellow artist Activists Big Freedia, Nona Hendryx, Nikky Finney and Gina Yashere. In 2017 Be sang at The Women's March on the National Mall behind Maxwell and Janelle Monae in Toshi Reagon's Big Lovely Band. In may 2018 Be released her studio album "Queer Love Songs". This year, Be composed the music for The alvin Ailey dance company's production of "the gone". In her latest work - A Letter to My Ex, the musical, Be tells stories of love, loss and intimacy through a collage of music, movement and film - narrating one character's journey through the year following a breakup.

Venue Information:
Ivy Room
860 San Pablo Av.
Albany, CA, 94706