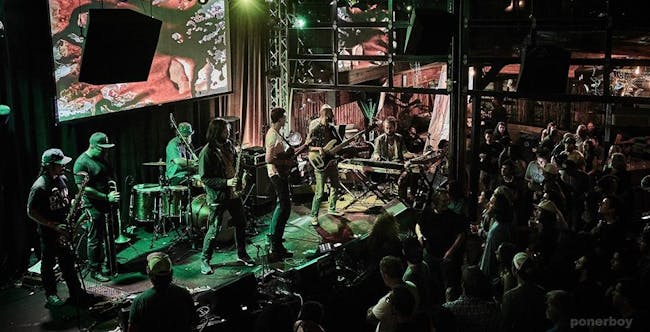 Ivy Room Presents
Born out of a basement in Seattle's Greenwood neighborhood in 2015, High Pulp's winding music effortlessly draws from diverse influences. The lineup-fluid collective transmutes from lock-tight trio to expansive ensemble as they meander from jazz to funk to hip-hop to punk, melding myriad melodic touchstones to create something distinctly avant-garde. Soon they were gracing the stages of iconic venues such as Neumos and The Crocodile and playing featured slots at festivals like Upstream and BAMF.
In January of 2018, the band entered the 'studio' (a friend's cabin on Whidbey Island) to recordtheir debut album Bad Juice. The record takes the listener along on a spirited journey of fearless exploration, all the while inducing subconscious head-bobbing.
"It's hard to imagine throwing on this LP and feeling anything less than joy. From the pink flamingos on the cover to the buoyant, flashy grooves embedded in each song, Bad Juice is the soundtrack to your carefree, balmy summer nights." - KEXP
"High Pulp's infusion of soul-based hiphop, R&B, and funk cannot be missed" - The Stranger
"Seattle's fusion big band High Pulp's debut... answers the new millennium's post-trip-hop, -indie, -ambient, -drum & bass, etc. contemporary with vinyl sharp grooves, macramé arrangements, and session-level instrumentation" - Earshot Jazz "
There just aren't many bands making music like this right now" - What's Up! Magazine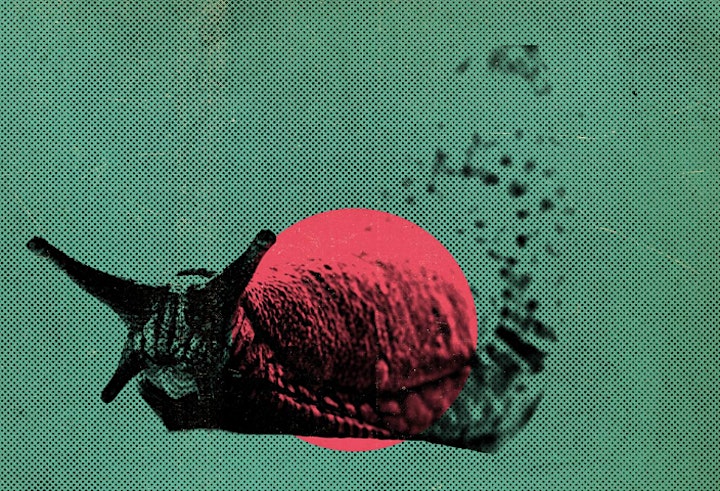 SLUGish Ensemble
Led by saxophonist Steven Lugerner, this ensemble performs inventive music that blurs the lines between pop, rhythm & blues, jazz improvisation & minimalism. An expert on a daunting menagerie of wind instruments including various clarinets and saxophones, the Burlingame-raised multi-instrumentalist earned international attention with 2011's These Are the Words and 2013's Hebrew liturgy-inspired suite For We Have Heard, albums featuring an all-star quartet with pianist Myra Melford, drummer Matt Wilson and trumpeter Darren Johnston.
He's recorded a lapidary duo project with pianist Fred Hersch, 2015's Gravitations Vol. II, and delved into the post-bop canon on his Jackie McLean project Jacknife with Larry Willis, the pianist from the classic 1965 Blue Note album. Recently, he's been focusing on SLUGish Ensemble, a sextet featuring a brilliant cadre of young musicians centering on the Stanford Jazz Workshop, where Lugerner has worked as the faculty and camp director since 2013.
A vehicle for his low end work on bass clarinet and baritone saxophone, SLUGish grew out of Lugerner's years in New York City soaking up the striking orchestrational concepts of various large ensembles, particularly Maria Schneider, John Hollenbeck, and Nico
Muhley. Carving out territory adjacent to jazz, the band's lustrous, multilayered 2018 Slow & Steady Records release An Eight Out of Nine seamlessly weaves improvised passages into extended musical forms.
"Every once in a while musical magic occurs when a bandleader steps up as a producer. It can be curating on the highest level. Steven Lugerner has proven this true with his new SLUGish Ensemble release. He has crafted an album that beams with intention, emotion, compositional maturity, and a masterful use of dynamics and space." - Allison Miller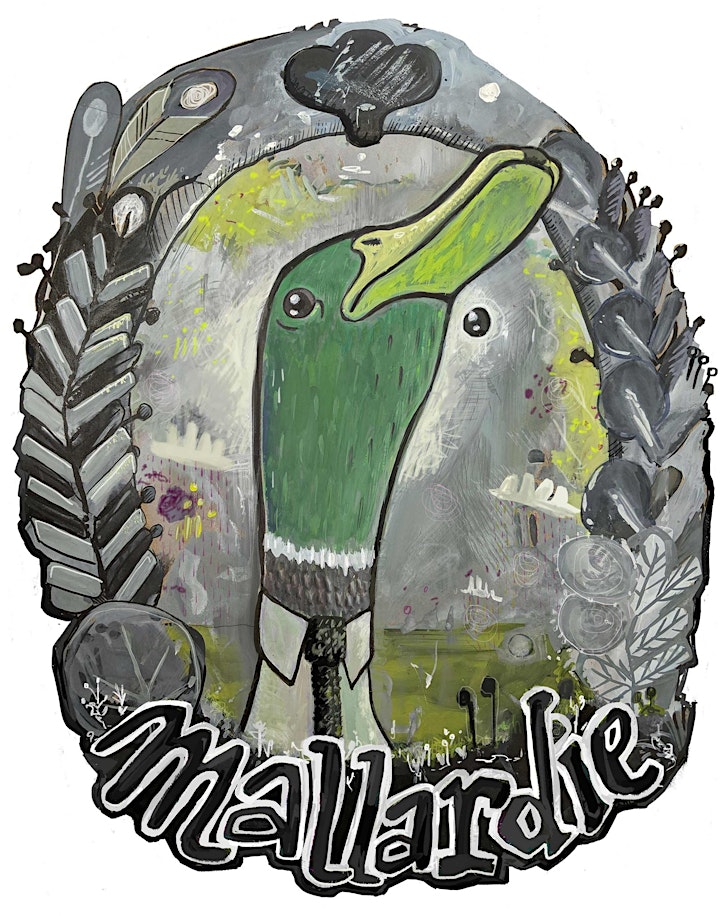 Mallardie
We play that spastic original contemporary punk free jazz stuff.

860 San Pablo Av.

Albany, Ca. 94706

East Bay

21+

Venue Information:
Ivy Room
860 San Pablo Av.
Albany, CA, 94706