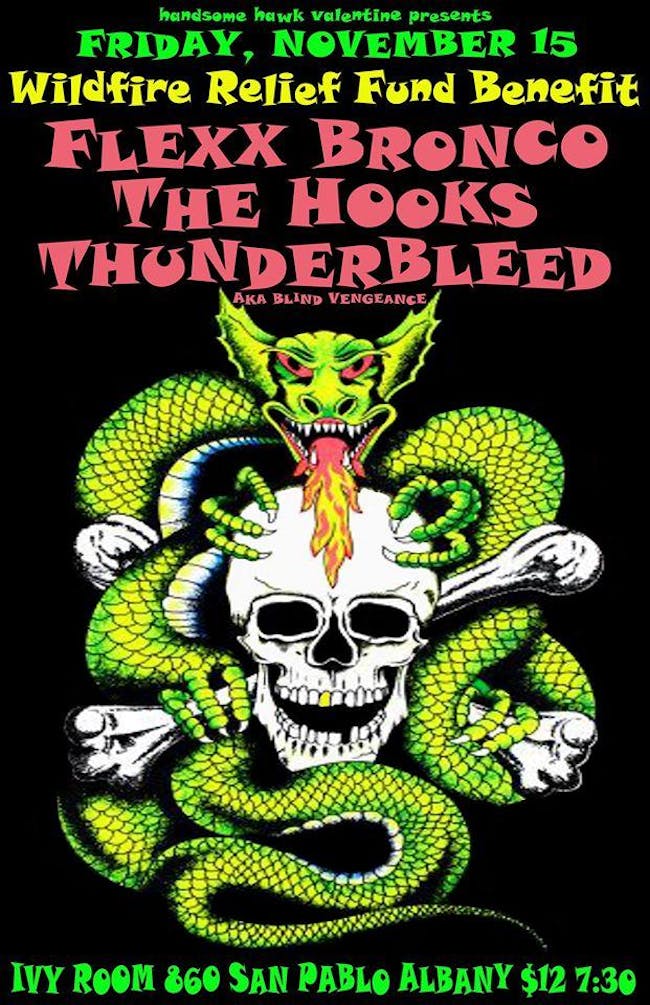 Handsome Hawk Valentine Presents
Flexx Bronco
The Hooks, Sick Pigeon, Thunderbleed AKA Blind Vengeance
¡PUNK 'N' ROLL! Wildfire Relief Fund Benefit Show!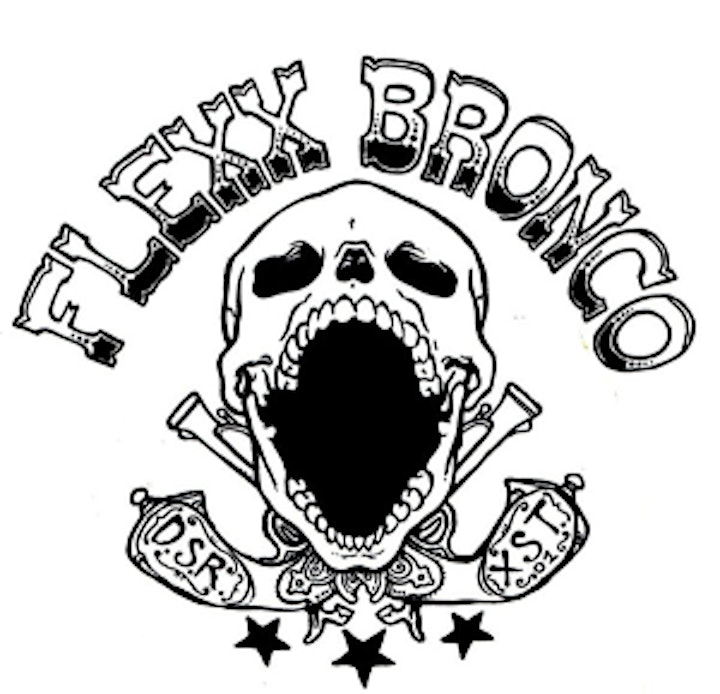 "Out of San Francisco, California, USA, FlexxBronco has been assaulting the West Coast (US) rock and punk scene relentlessly over the past several years merging their collective love of rock icons, punk music and drunken country-stomp sing-a-longs into one big, dirty rock and roll indulgence. "
"A venomous potion somewhere in between, boogie, punk and hard rock, with hard riffing, bold punk attitude and bourbon raining over every tune." (WWW.AUDIODROME.IT)
Flexx Bronco's influences draw from just about every genre. Flexx Bronco spans a variety of styles, ranging from country to rock, blues to pop and alternative. The four members of Flexx Bronco are; Filthy, Eroc, Guy Thunderbird and Thor Bigsby. Their songs epitomize explosive, eccentric Rock and Roll decadence. Flexx Bronco takes the listener through the ages with drunken country sing alongs, heavy garage blues, with a single down- beat, jetting them off on a lightning fast full- throttle punk and roll onslaught.
Flexx Bronco have played over three hundred shows in the last several years, sharing the stage with such phenomenal acts such as the Supersuckers, Agent Orange, The Bronx, Throw Rag, The Black Halos, Tesla, Sammy Hagar and Death by Stereo to name a few. The bands juxtaposition of old school work ethic and vivacious musical passion exudes in their dynamic stage shows, ensuring their fans a true rock and roll experience each time around.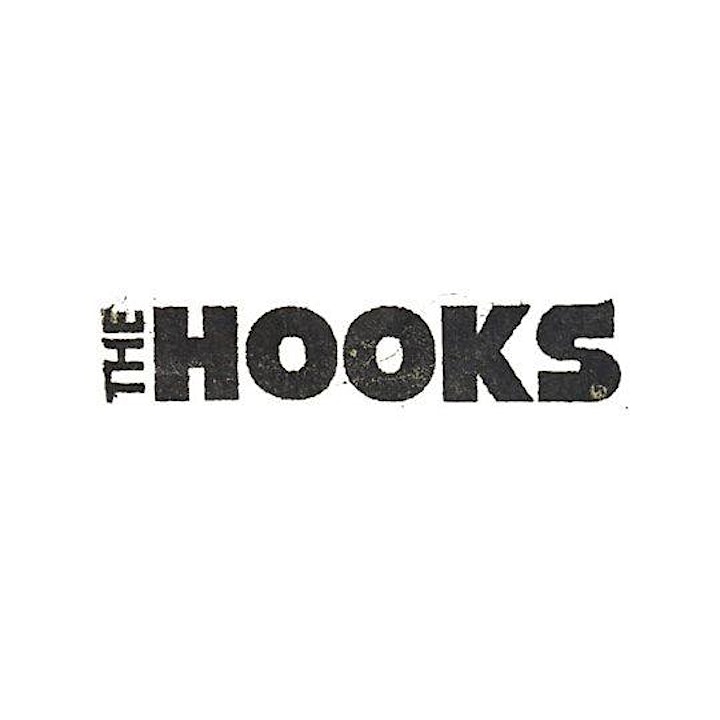 THE HOOKS
"The Hooks…is a magical charged-up power pop exemplified by their self-released EP "10,000 Feet". It's loaded with bright, dueling guitars." Duncan Scott Davidson – SF Chronicle
Anthemic Irish balladeers, the name says it all: they have the hooks (and the looks) indeed, and in spades. With a nod to the Kinks, and the Clash, their joyful, bratty call to arms is infectious and stays with you long after that last Guinness has been quaffed"."
"The Hooks forge their own galloping new hybrid of Irish…they do not disappoint, and sound fresh and original".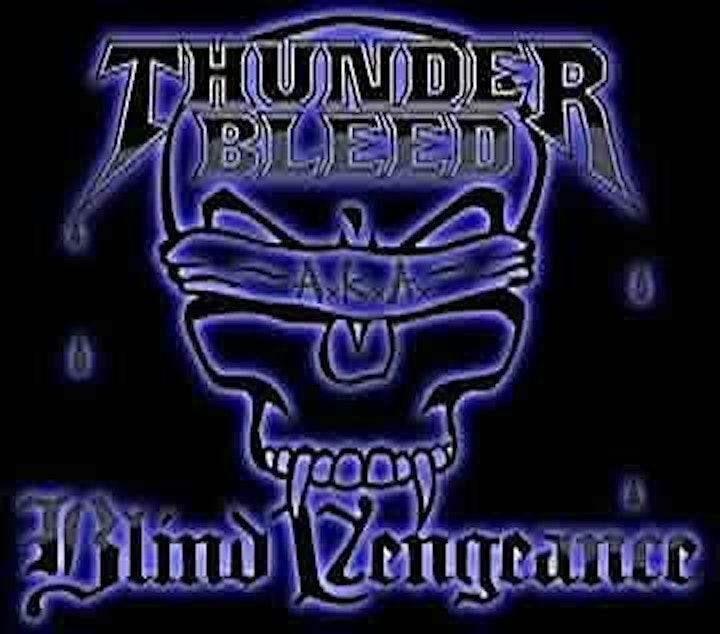 Thunderbleed got sick of competing with Blind Vengeance for bay area rock dominance so the two bands became one and have been burning up your house ever since!

860 San Pablo Av

East Bay

21+

Venue Information:
Ivy Room
860 San Pablo Av.
Albany, CA, 94706