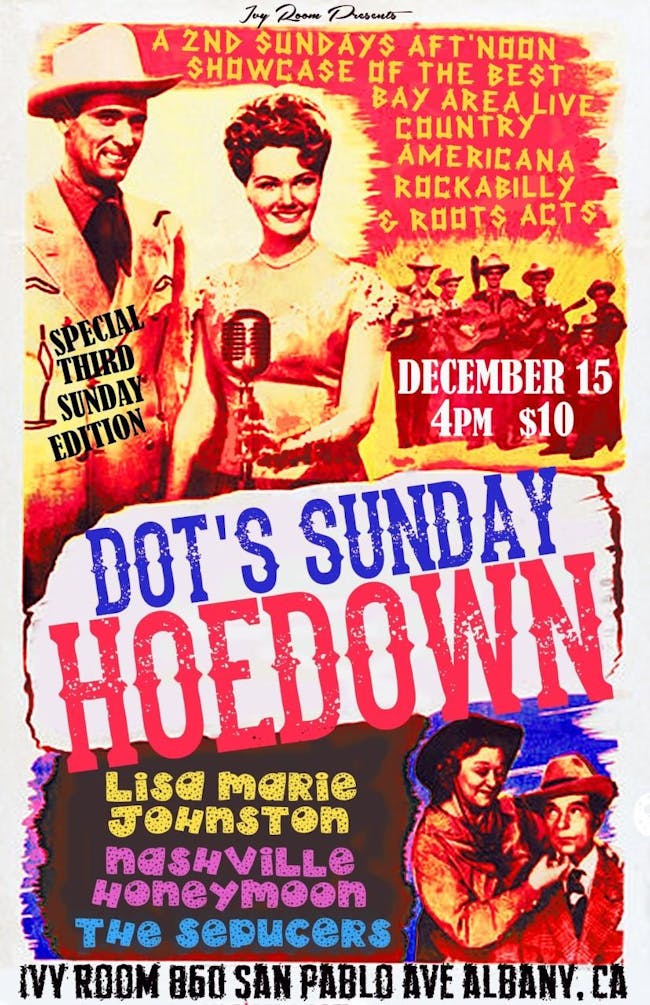 Dot's Hoedown Feat. Lisa Marie Johnston, Nashville Honeymoon, The Seducers
Dot's Sunday Hoedown Featuring Lisa Marie Johnston, Nashville Honeymoon and The Seducers
Monthly Sunday Hoedown with the best country, americana, rockabilly, alt-rock bands in the bay. Good food, good beer, good music and good people.
SPECIAL THIRD SUNDAY EDITION!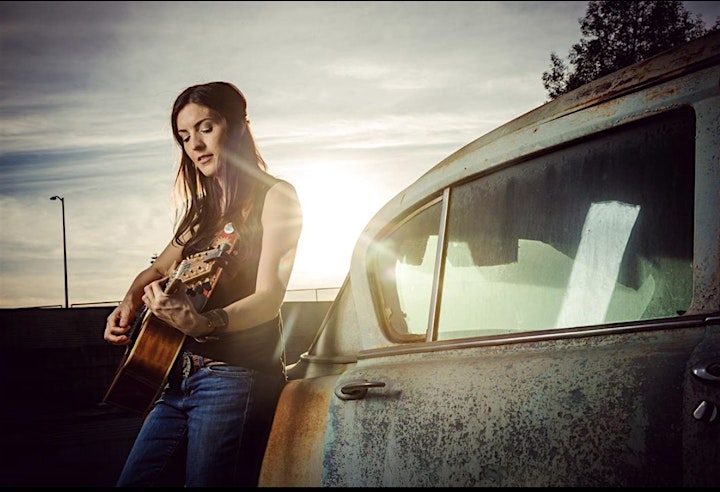 Lisa Marie Johnston
Facebook / Instagram / Soundcloud
Lisa Marie Johnston, affectionately referred to as "LMJ," is a singer/songwriter from Oakland, Ca. She blends country, americana, and blues into a unique style she calls "Stomp and Groove."
LMJ represents a new breed of independent artists as a fully self managed, self funded recording artist and self published songwriter. The band has been keeping busy in the Bay Area music scene for many years. She is a regular in the Fillmore Poster Room at the historic Fillmore in San Francisco, and is featured on KFOG's local scene for her song "Home To Oakland." LMJ recently played a TED Talk in San Francisco and played the Women's stage at SF Pride in 2012 and 2014.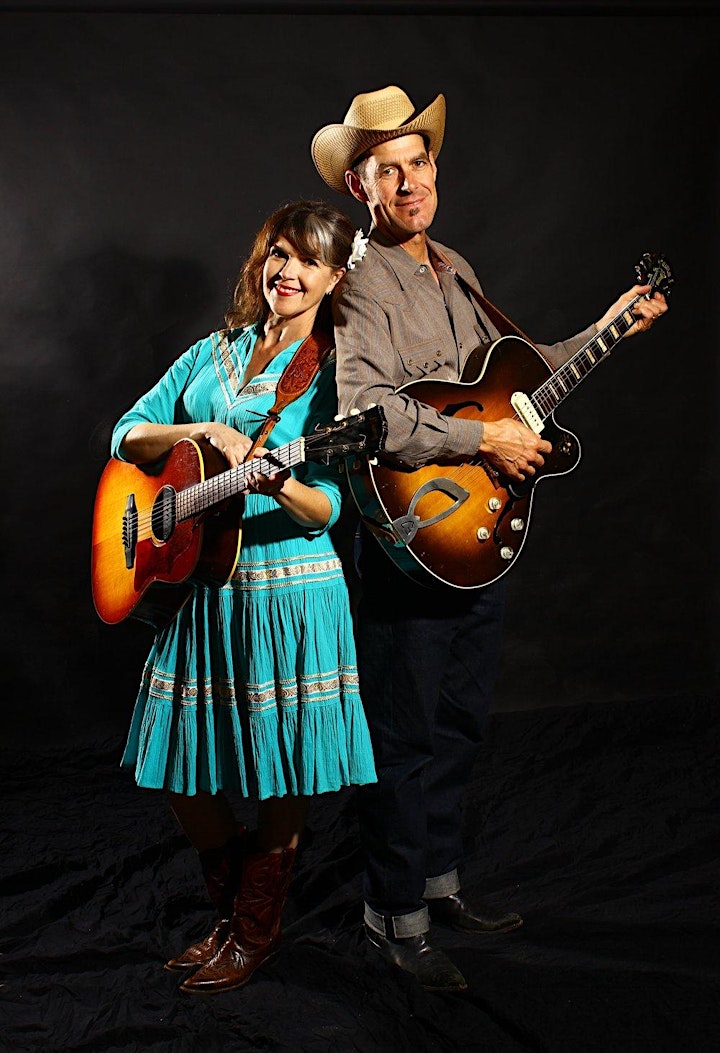 Born in a school auditorium in Berkeley, California and nurtured in live music venues on both sides of the Bay, Nashville Honeymoon is led by Hank Maninger and Lynne Maes, whose shared love of country music led to a creative partnership onstage and off.
Nashville Honeymoon's music is a modern reworking of the classic country sounds of the 50s and 60s. Their songwriting draws on country, rockabilly, and honkytonk traditions. Hank and Lynne bring the best of traditional country duets to life, reminding listeners of George and Tammy, Loretta and Conway, Porter and Dolly, and Waylon and Jessi.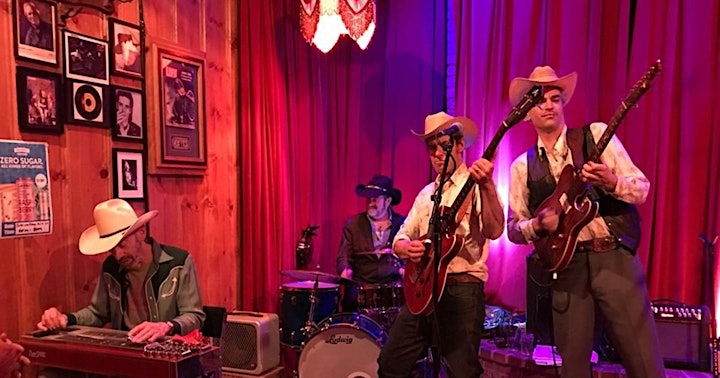 The Seducers (Mitch Polzak, Hank Maninger, Joe Goldmark)
The Seducers got their name from an album by Joe Goldmark, "Seducing the 60's." Their take on classic country music is fun and innovative while being true to the roots.
Hank Maninger (bass and vocals), Mitch Polzak (guitar and vocals) & Joe Goldmark (pedal steel) have played together and separately in many great bands in and around the San Francisco Bay Area for decades!
860 San Pablo Av
Albany, Ca. 94706
East Bay
21+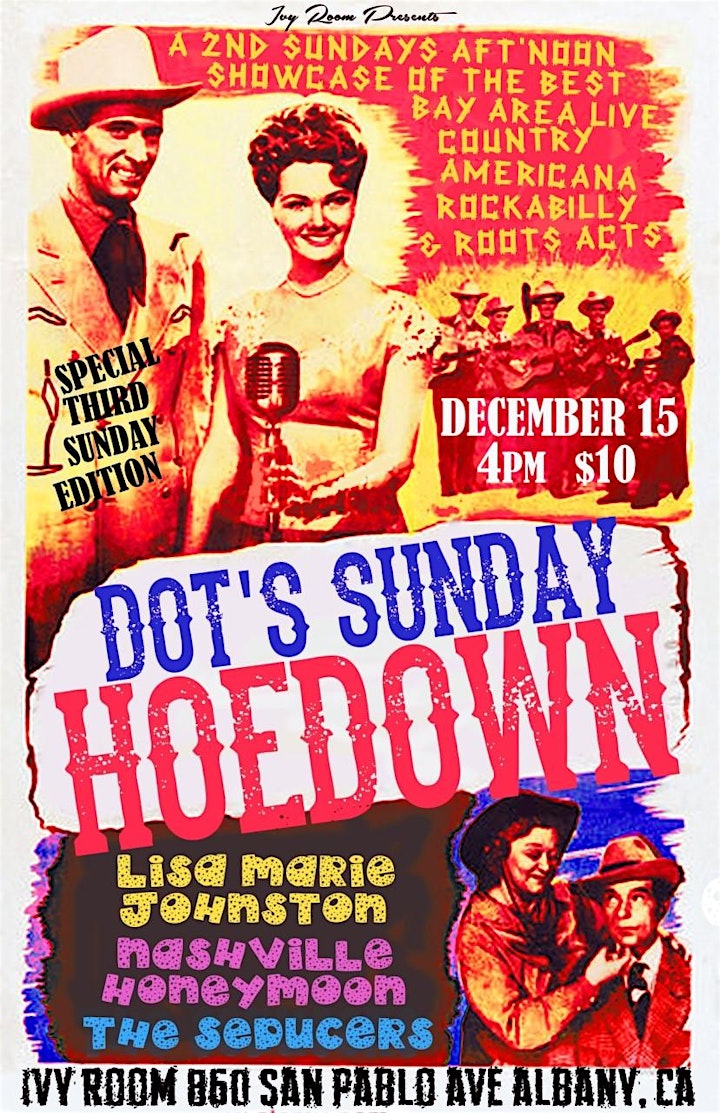 Venue Information:
Ivy Room
860 San Pablo Av.
Albany, CA, 94706