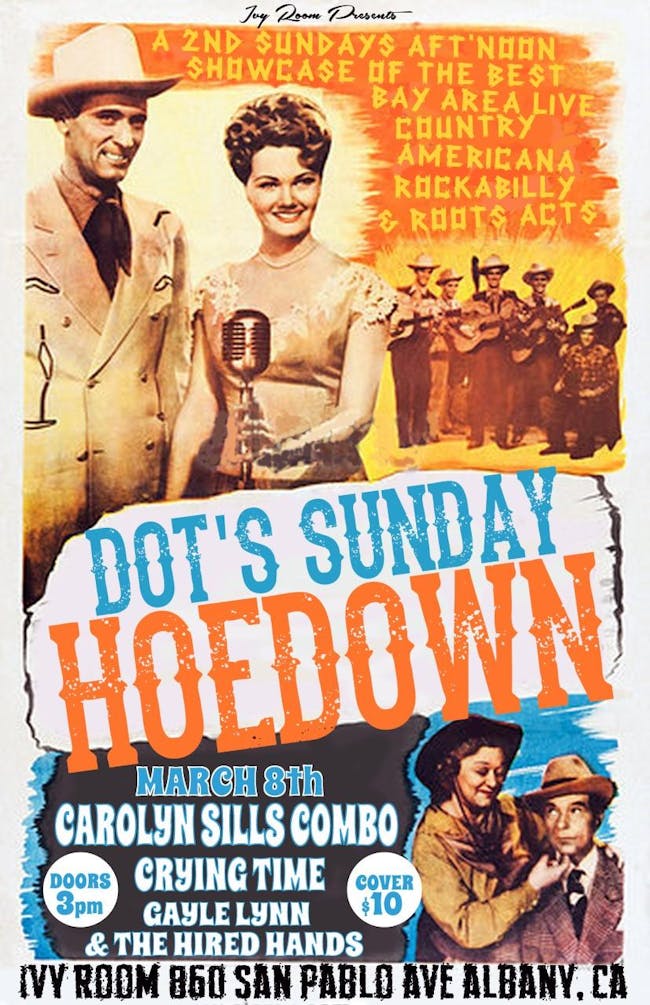 The Carolyn Sills Combo
Crying Time, Gayle Lynn & the Hired Hands
$10.00
Tickets At The Door
Dot's Sunday Hoedown Featuring The Carolyn Sills Combo, Crying Time, Gayle Lynn & the Hired Hands
Monthly Sunday Hoedown with the best country, americana, rockabilly, alt-rock bands in the bay. Good food, good beer, good music and good people.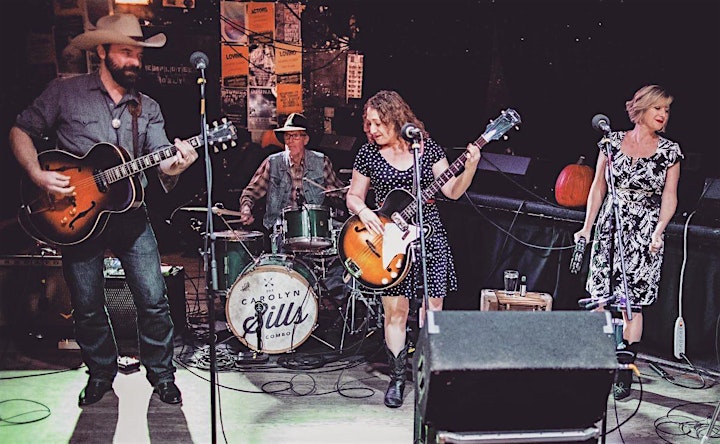 Carolyn Sills Combo
Website / Facebook / Instagram
The Carolyn Sills Combo is an award winning country & western group based in Santa Cruz, CA. Winners of the 2018 Ameripolitan award for Western Swing Group of the Year, their new Marty Robbins-inspired album 'Return to El Paso' is climbing the Alt-Country, Americana and Country radio charts. Known for their signature 'spaghetti western swing' style, the five piece group has been touring extensively throughout the US over the last few years, logging 35,000 on their tour van since 2018. The Combo balances three part vocal harmonies with dueling guitar and non-pedal steel with witty, original song writing. The band has shared the stage with Dale Watson, Asleep at the Wheel, Riders in the Sky, Southern Culture on the Skids, Don Edwards and James Hand, to name a few.
"The Carolyn Sills Combo is an all-around attention getter with their flawless brand of Americana meets Folk-Country." - No Depression https://www.carolynsills.com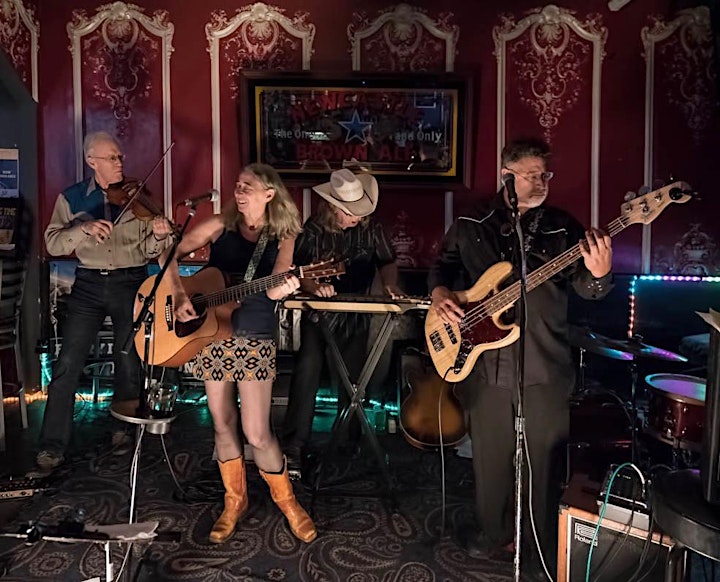 Crying Time
Website / Facebook / Instagram / Soundcloud
Oakland's own honky-tonk revisionist Crying Time plays straight-up country and western music, from Bob Wills to Glen Campbell with whistle stops in between. Their fine original songs sit pretty in the mix - they're tunes you might have heard on your daddy's stereo when you were little. Jill Rogers is a singer's singer with a 1974 voice and a story to tell, and Myles Boisen is a hero of juke joint licks on the six string and lap steel guitars. Tony Marcus's fiddle weaves heartbreakingly throughout, and Tim Rowe (drums) and Smilin' Pete Garellick (bass) hold down the rhythm section with swing and grace. KALX radio says "Country singin' from Oakland standouts. Real musicians, not just stompers. Jill Rogers is an amazing singer. Just plain beautiful."
Gayle Lynn and the Hired Hands
San Francisco-based Gayle Lynn and the Hired Handsare known for their masterful musicianship featuring nostalgia-tinged pedal steel, ringing guitars, bouncing upright bass, beautiful harmonies and Gayle Lynn's own arrestingly honest songwriting. These are bourbon-soaked originals for the soul.

860 San Pablo Av

Albany, Ca. 94706

East Bay

21+

Venue Information:
Ivy Room
860 San Pablo Av.
Albany, CA, 94706