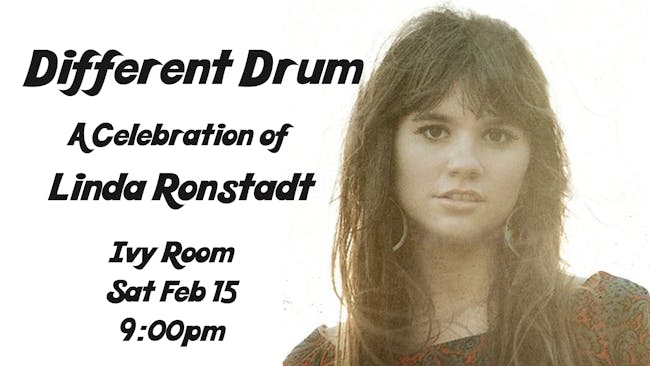 Different Drum - A Celebration of Linda Ronstadt
$15.00
Tickets At The Door
Partially seated event. First come first serve seating. Thank you.
The Ivy Room proudly presents DIFFERENT DRUM - a musical tribute to legendary musical icon Linda Ronstadt, whose fearless career spanned musical genres from folk rock to new wave, Mexican canciones, and operetta.
Performers include Leigh Crow and Ruby Vixen (Velvetta), Marilynn Fowler, Jill Rogers (Crying Time), Elizabeth Lewis (The Muddy Roses), Leslie Bailey (Lucy & the Long Haul), Lynn Maes (Nashville Honeymoon), Allegra Bandy, Jessica Rose and more!
The band includes Peter Fogel – guitar, Joshua Raoul Brody – keyboards, Jen Gandy – guitar, Tim Perdue – bass, Tim Rowe – drums, Myles Boisen - pedal steel, and guest musicians.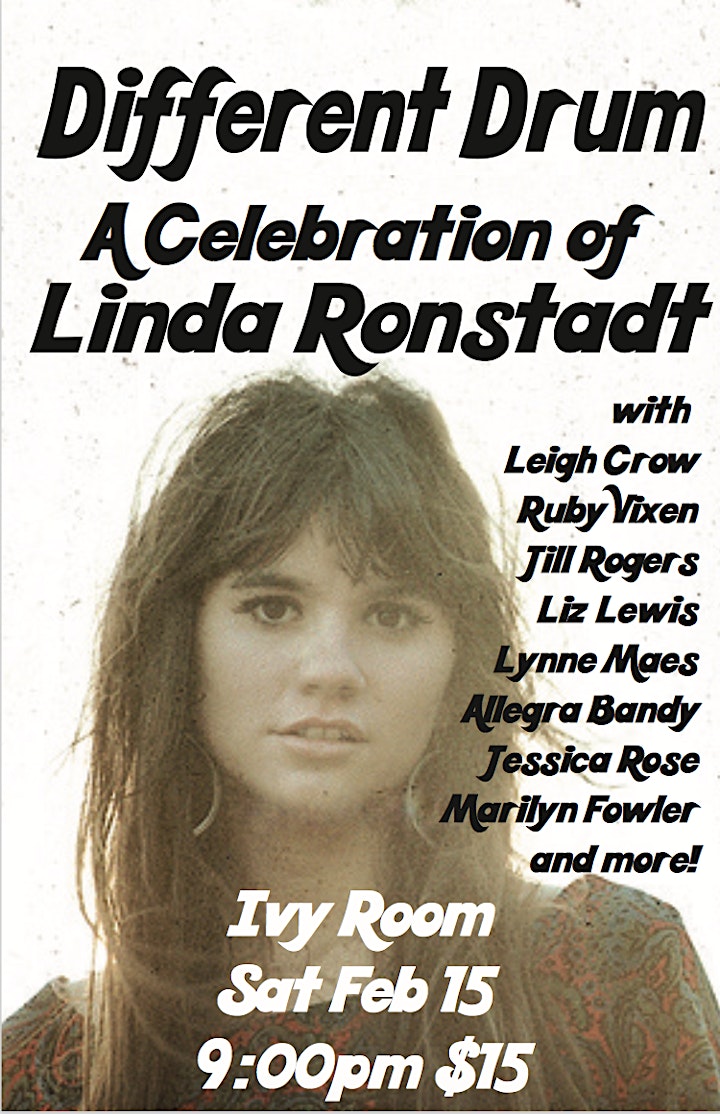 Venue Information:
Ivy Room
860 San Pablo Av.
Albany, CA, 94706