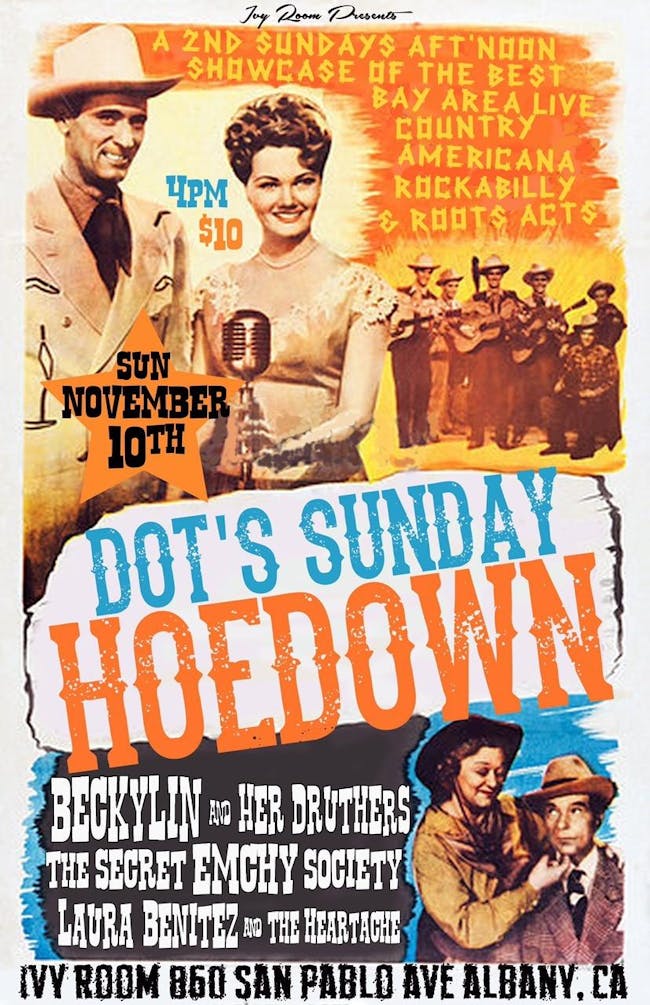 Beckylin & Her Druthers/TheSecret Emchy Society/Laura Benitez&The Heartache
$10.00
Tickets At The Door
Dot's Sunday Hoedown Featuring Beckylin & Her Druthers, The Secret Emchy Society, Laura Benitez & The Heartache
Monthly Sunday Hoedown with the best country, americana, rockabilly, alt-rock bands in the bay. Good food, good beer, good music and good people.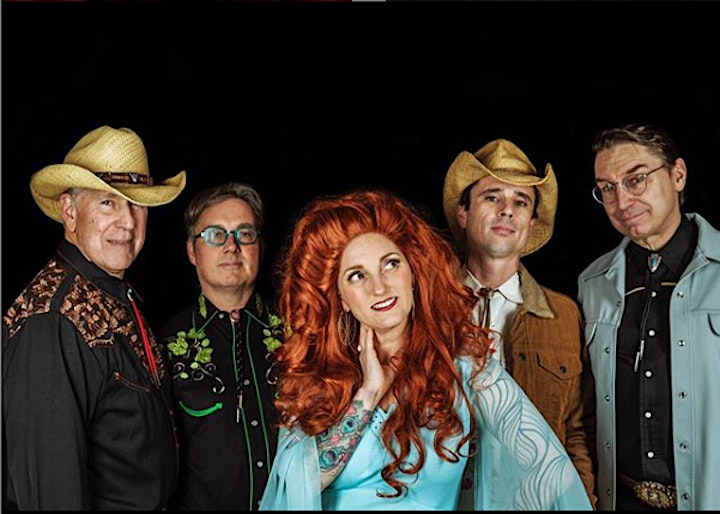 Beckylin & Her Druthers are based out of the Bay Area, California, and play classic Wig Country with a catalog spanning the late 1940s through the early 1980s with a few originals thrown in for good measure. There will be no boot scootin' boogie on their watch.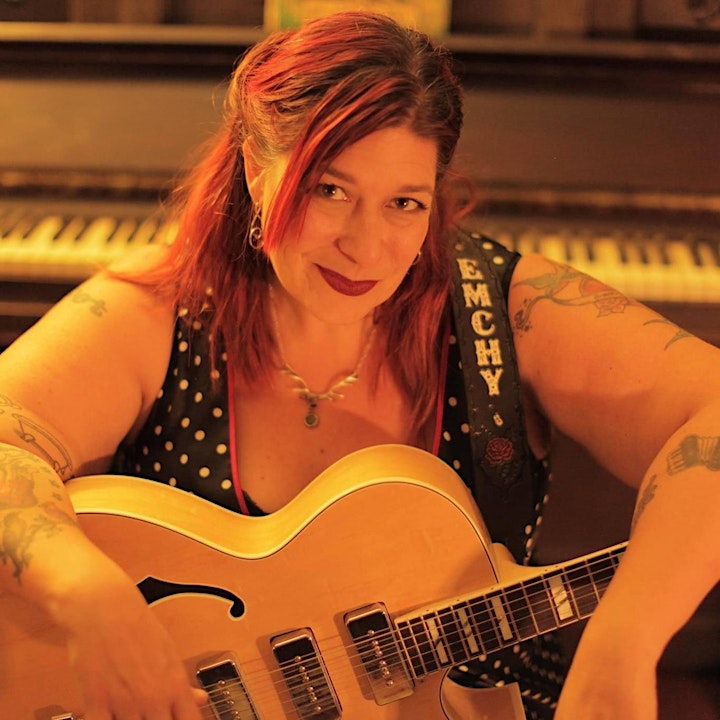 The Secret Emchy Society
Oakland's First Lady of Queer Country. Cindy Emch, plays foot stompin' heart breakin' americana music about good friends and hard times. You'll be haunted by the dark, sexy, boozy ballads, off-kilter anthems, and foot stompin' heart breakin' cowboy songs performed by her band the Secret Emchy Society.
Laura Benitez and the Heartache use the three chord tools of country music to tell the simple, unvarnished truth about love, too much whiskey, and the call of the road. On their new album, "With All Its Thorns," they delve deeper into country music's tradition of storytelling with songs about betrayal ("Secrets"), murder ("In Red"), and grief ("Ghostship"), with a whole lot of heartbreak in between. John Amen of No Depression says, "With All Its Thorns shows Benitez and company claiming their place in a competitive genre in which success is often secured by those who can best reconcile emulation and originality; i.e., 'making it new,' but not too new... Benitez and the Heartache strike their own persuasive balance, offering songs that will engage conventionalists and hybridists alike; in the process, honing an undeniable presence that, with time, will only grow more finely tuned."
860 San Pablo Av
Albany, Ca. 94706
East Bay
21+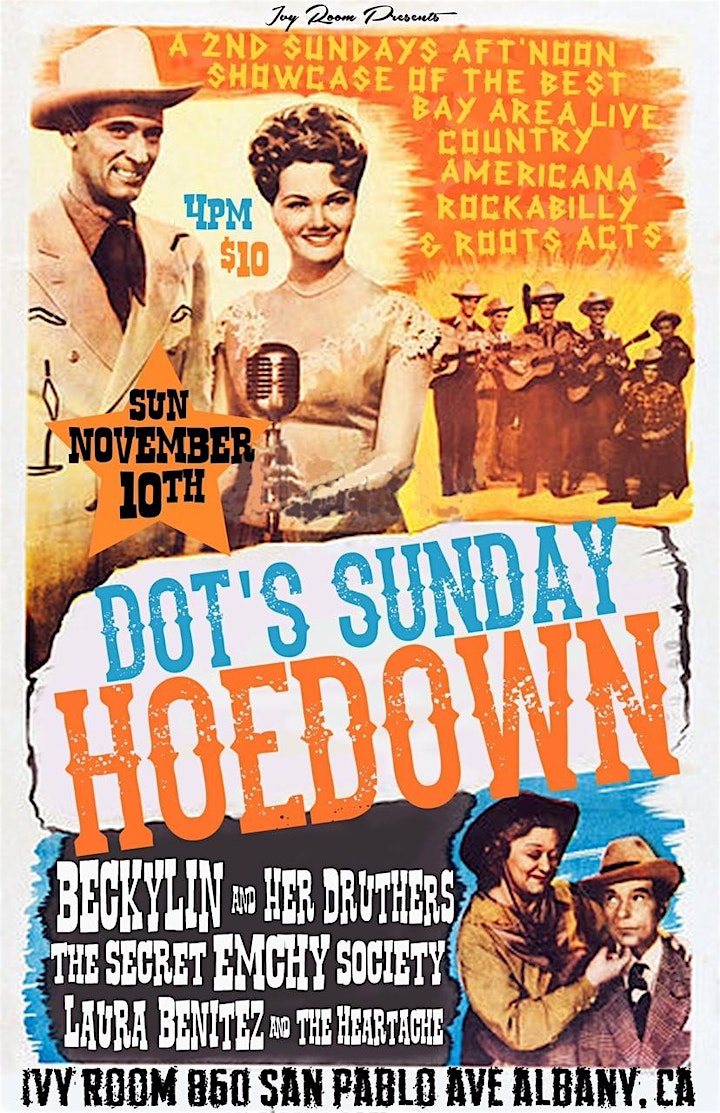 Venue Information:
Ivy Room
860 San Pablo Av.
Albany, CA, 94706