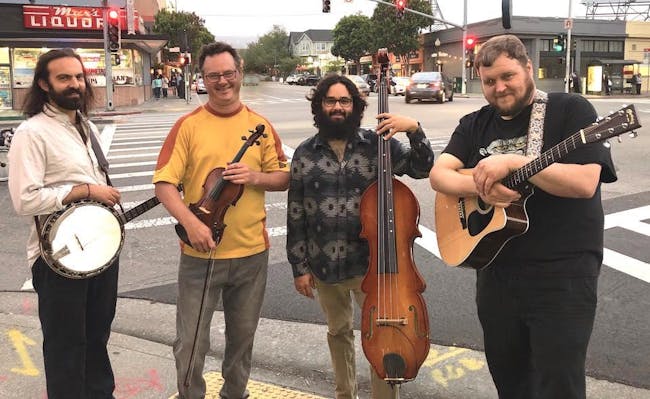 A very Grateful St Paddy's Day celebration with Grateful Bluegrass Boys and David Gans!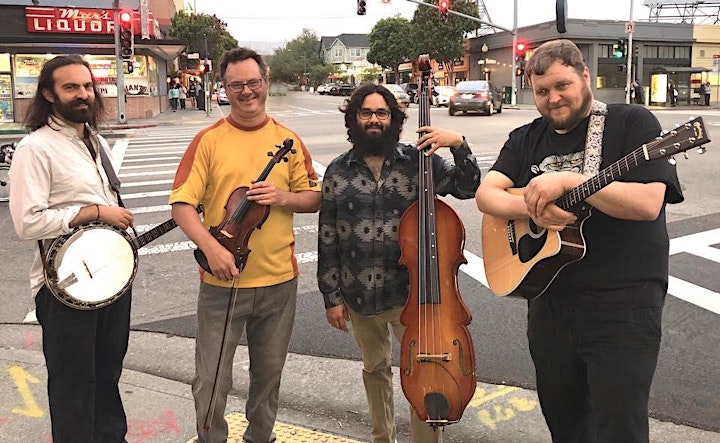 Grateful Bluegrass Boys
Instagram / Twitter / Facebook
Grateful Bluegrass Boys is a string band that plays traditional Bluegrass versions of Classic Rock favorites from bands such as the Grateful Dead, Bob Dylan, Van Morrison, The Eagles, Rolling Stones and more.
These songs, combined with classic Bluegrass and Country tunes, consistently have audiences singing and dancing along the whole show.
The band consists of Aaron Redner, violin, mandolin, and vocals,who is known for his work with Hot Buttered Rum with whom he toured for 13 years.
David Thom, who fronts the David Thom Band and Vintage Grass, plays mandolin and guitar, and sings like an angel. He also spent two years working for David 'Dawg' Grisman.
Isaac Cantor, banjo, also plays in Dusty Green Bones Band. He is one of the finest young jam-jo pickers on the scene today.
Ben Jacobs, accordion, can be seen with Poor Man's Whiskey and Achilles Wheel. Ben is a highly sought-after keyboard player and we are honored to have him play with us!
We have a rotating cast of bass players that include Bryan Horne (Hot Buttered Rum), Aspen Stevenson (Poor Man's Whiskey), Pam Brandon (Belle Monroe & Her Brewglass Boys), and Russel Simon (Rusty Stringfield).
David Gans
Website / Instagram / Twitter / Facebook
David Gans is an American musician, songwriter, and music journalist. He is a guitarist, and is known for incisive, literate songwriting. He is also noted for his music loop work, often creating spontaneous compositions in performance. He is the co-author of the book Playing in the Band: An Oral and Visual Portrait of the Grateful Dead, and the host of the weekly syndicated radio show The Grateful Dead Hour. He currently co-hosts a radio show with Gary Lambert on Sirius XM's The Grateful Dead Channel called Tales from the Golden Road, a call-in show about the Grateful Dead.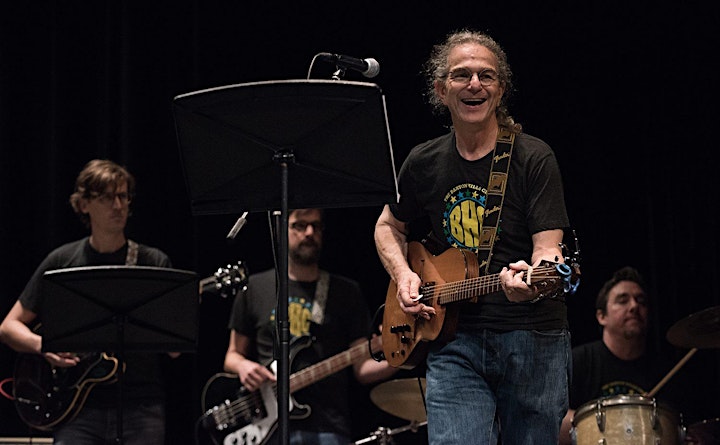 Venue Information:
Ivy Room
860 San Pablo Av.
Albany, CA, 94706