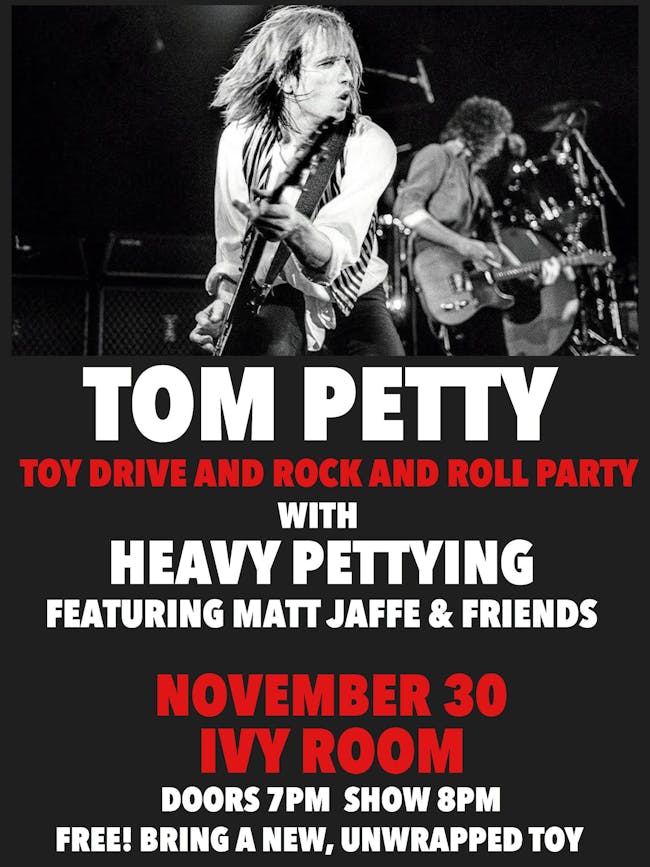 Ivy Room presents a night of PETTY! Toy Drive and Rock & Roll Show!
Join us for a night of Tom Petty songs performed by "Heavy Pettying" Featuring Matt Jaffe & Friends. Please bring a new, unwrapped toy we will donate to our bay area kids who all deserve to light up when receiving a present this holiday season. Bring your family and friends who are here for the holiday weekend and dance off Thanksgiving dinner for a good cause. See you all here!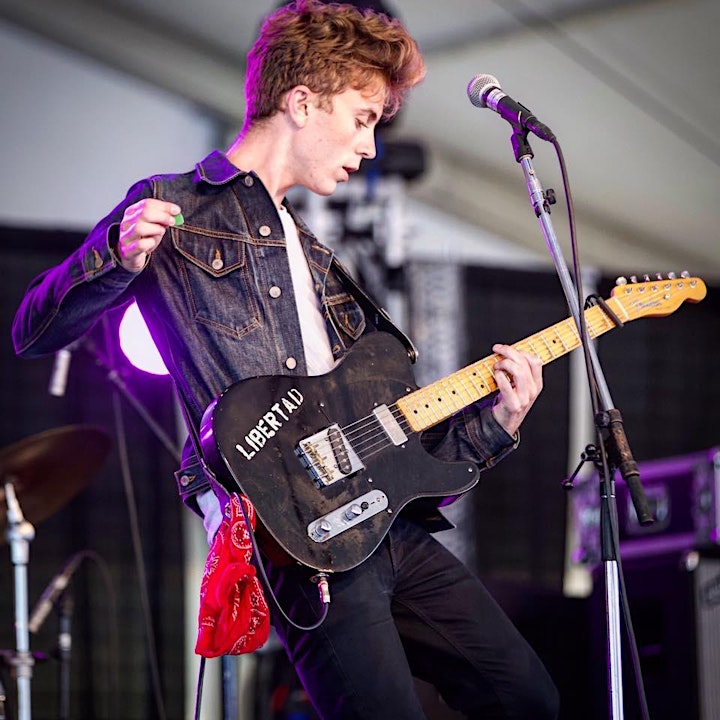 "Heavy Pettying" Featuring Matt Jaffe & Friends
Heavy Pettying is a great new band featuring Matt Jaffe along with members of Chuck Prophet and Megan Slankard Band.
Matt is a young singer/songwriter from San Francisco. Cutting his teeth on countless open mics around the Bay Area, Matt started taking music (a little bit) more seriously when Jerry Harrison of Talking Heads offered to produce his first record.
Since then, Matt has continued to churn out more songs than he can remember the words to, opening for the likes of Mavis Staples, Jackie Greene , John Doe and Blues Traveler and collaborate with the likes of Chuck Prophet and Tom Higgenson of the Plain White T's.
With his band, Matt has played stages across the country, including The Fillmore, The Troubadour, and Irving Plaza.
860 San Pablo Av.
Albany, Ca. 954706
East Bay
21+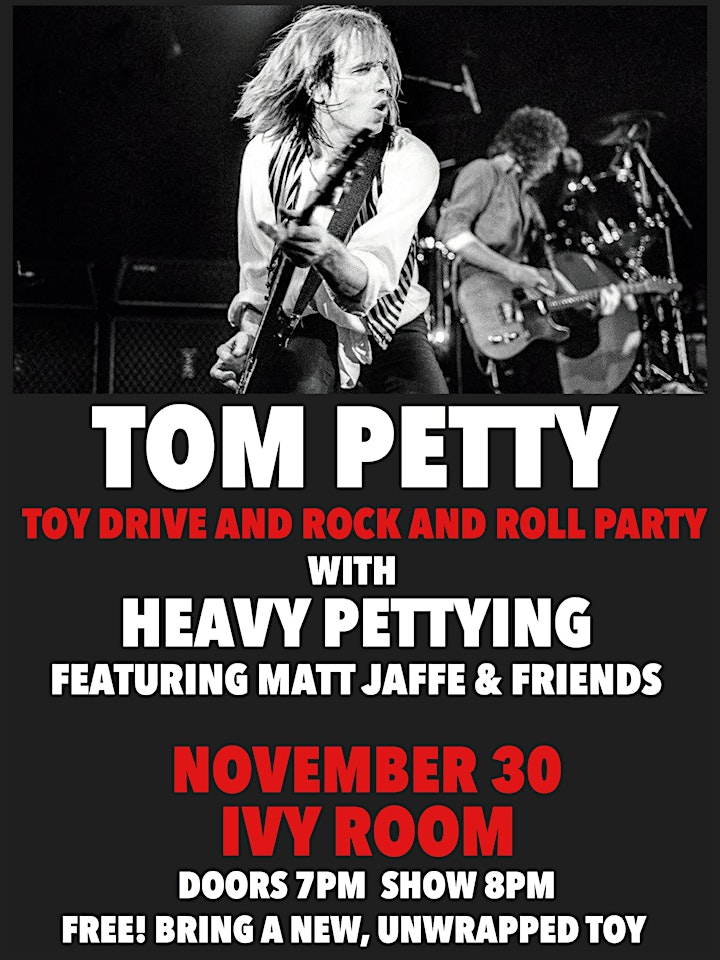 Venue Information:
Ivy Room
860 San Pablo Av.
Albany, CA, 94706