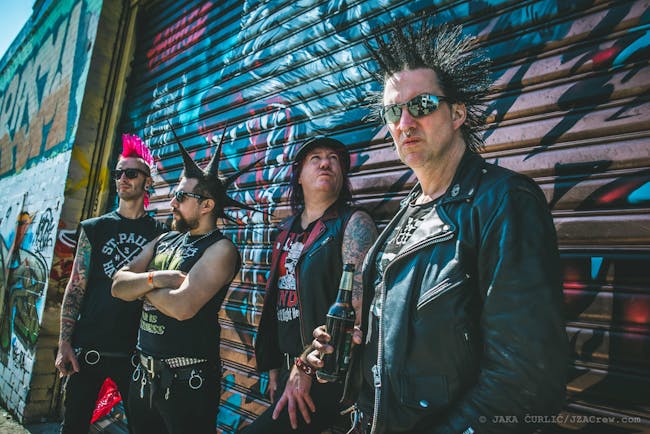 Total Chaos
Naked Aggression, Resilience, The Pathogens
TOTAL CHAOS 30 year anniversary world tour 2020!!!!
Total Chaos
Thirty years ago in Pomona Valley, California, was the birth of Total Chaos. Created out of the desperate need to save a dying genre of punk rock, during a time that the market was saturated with a more commercial new style. It was more important than ever to express their social and political views. The idea of social responsibility was a significant thing, from organizing peace punk picnics, to protesting against the gulf war, their music had a meaning and stood for something. Over the years, the band has seen many things come and go, but they have stuck to their original ideals. Whether you are pop punk, street punk, hardcore punk, straight edge, political punk, goth punk, skate punk, crust punk, metal punk, or whatever box they try to put you in, Total Chaos unites you all into one scene: PUNK ROCK!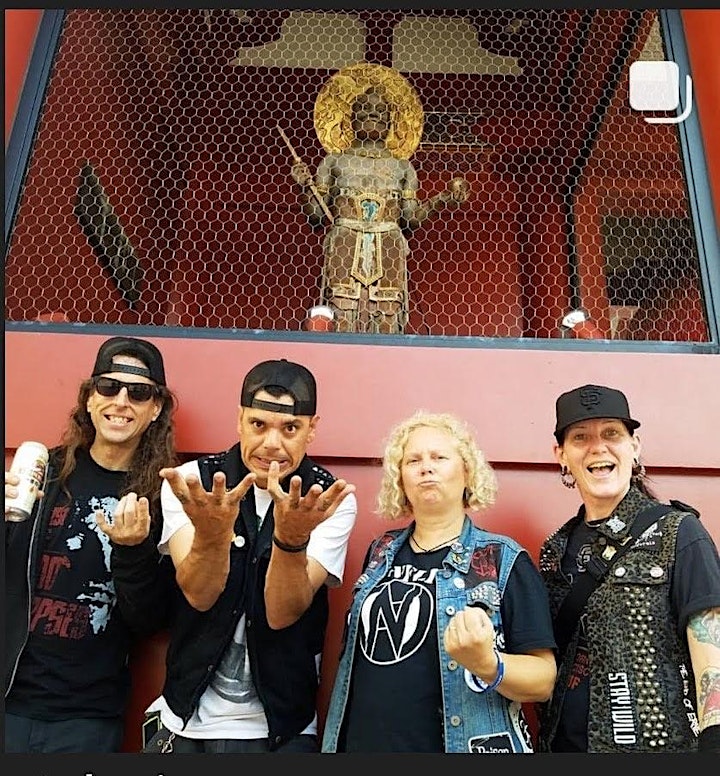 Naked Aggression
Website / Facebook / Instagram
Inspired by the fall of the Berlin Wall, Kirsten patches and Phil Suchomel started Naked Aggression in 1990 in Madison, Wisconsin. This discontent duo were classical music students who started playing songs and touring to protest the Gulf War. After a short stint in the Bay Area, writing reviews for MMR and living at The Paradigm Music Studios while playing at Gilman Street with Broken Rekids, they ended up transplanting to Los Angeles in 1993. They continued to organize benefit shows with Cell 63 and Mighty Records for Food Not Bombs, DeCenter, and Rape Crisis Centers. Due to all the moving around there were many different friends filling on bass and drums, such as Kamala Parks from Kamala and the Carnivores, Kirby Pringle from Destroy, Ty Smith from Resist, and even Juan Crudos. In L.A. is where they met up with director, Penelope Spheeris who was documenting the L.A. punk scene for Part 3 of The Decline of Western Civilization series and Phil dedicated 2 years doing the sound track for this intense documentary. Suddenly in 1998, co-founder and guitarist Phil Suchomel died due to complications from asthma while on tour in Fresno, CA. After a few gut wrenching years Lead singer, Kirsten Patches started Meet The Virus with Naked Aggression's drummer Aaron Austin and Shannon Saint Ryan on guitar. When the Gulf War 2 started up after 9/11, Naked Aggression reignited with Kirsten back at the helm along with Aaron on drums and Meghan Mattox (who had previously played with NA) on bass. They have continued touring and recording ever since.
Stay Discontent and March March Along -Kirsten Patches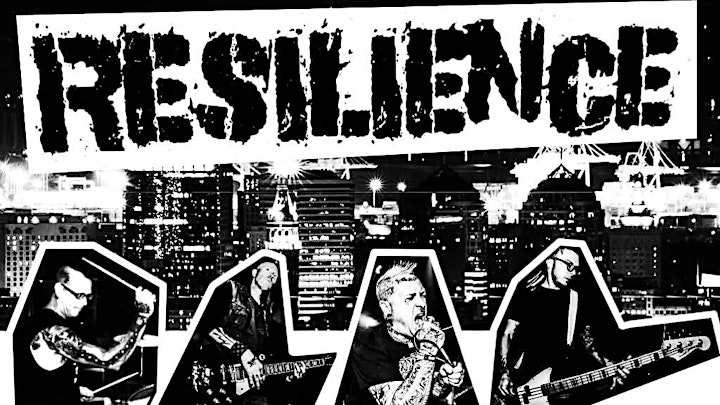 Resilience
Facebook / Bandcamp / Instagram
Resilience started playing music in late 1999. Mixing street punk with sing-along Oi and hardcore, they quickly began styling anthem-style music with their own unique sound. With relentless hard work and show/touring schedule in the Northern California circuit, they began quickly amassing a solid fan base. Within less than a year Resilience had already self released a full length album entitled Never Give In. At the same time they were already playing shows with such high caliber punk rock legends as The Business and hardcore greats Agnostic Front. With lyrical content touching on a wide variety of social problems, they represent an attitude of self empowerment in a world of negativity. Resilience has played all over the U.S. and have played some epic shows with UK Subs, Conflict, The Adicts, Exploited, Discharge, D.R.I., Vibrators, Varukers, Misfits, TSOL, Lower Class Brats, Krum Bums, and too goddamn many other bands to keep count. Selling over 3,000 copies (not including demos) of their first self released album, Resilience has managed to distribute their merchandise, including t-shirts, stickers, patches, posters, and buttons all over the world. After the first tour with Lower Class Brats, the second album Sound Of Strength was released on S.O.S. Records, along with a roster of impressive albums by The Adicts, The Exploited, Total Chaos, Funeral Dress, and many others. Later, between a rigorous touring schedule, Resilience found the time to record a third full-length (and self-distributed) album, Fight For Your Mind.
And the story goes on...
Location: Santa Rosa, CA
Formed: 1999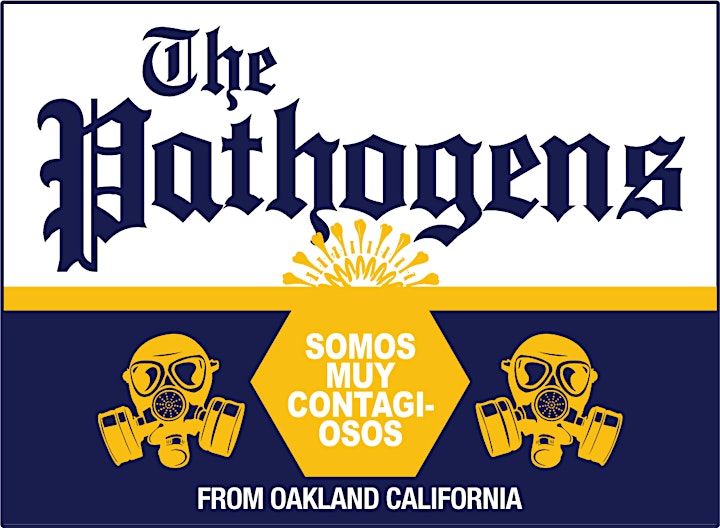 Venue Information:
Ivy Room
860 San Pablo Av.
Albany, CA, 94706