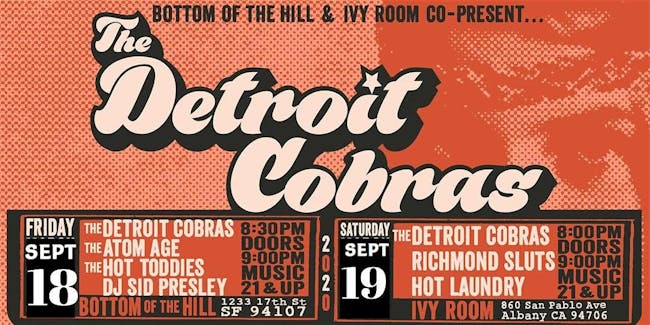 Ivy Room and Bottom of the Hill co-present
The Detroit Cobras
The Richmond Sluts, Hot Laundry
Ivy Room and Bottom of the Hill co-present The Detroit Cobras!
Ivy Room and Bottom of the Hill co-present the soulful garage rock legends the Detroit Cobras, on both stages! These shows inaugurate the two nightclubs joining as sister venues across the Bay, female owned and proudly independent! The support will be different on each show, so grab tickets to both while they last!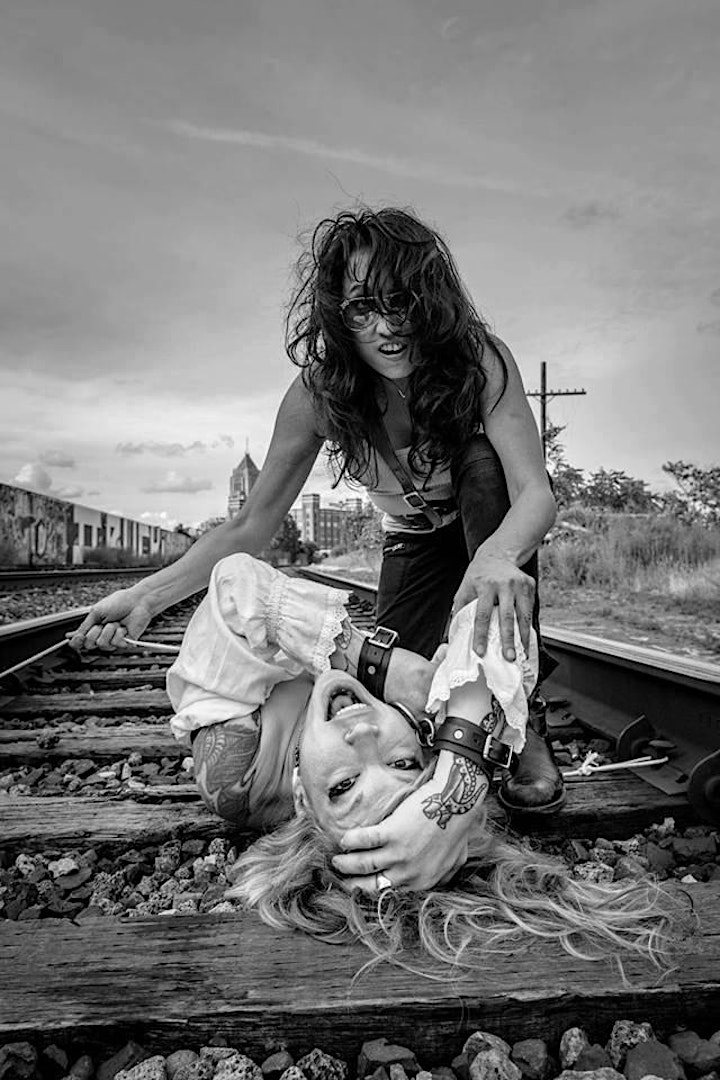 The Detroit Cobras
Website / Facebook / Instagram / Soundcloud
Crawling out from the weed-choked lots of the once proud town, The Detroit Cobras whip out ass-shaking anthems to good times, wild times, and the high and lows of L-U-V; you best believe it and you best not mess with it.
Blurring the lines between R&B and R&R and soul, the Cobras are THE go-to party band for those in the know. Singer Rachel Nagy and guitarist Mary Ramirez are the bad girls by the exit doors at the school dance, all leather and heels, sneaking smokes and passing the flask. They have no time for dewy-eyed love songs or girl group decorum; they'll take care of business themselves with a bat of the eye or an elbow to the kidney. Rachel's "warm as the half pint of bourbon under the seat of your car" voice can boom to the back pews (Did we say "pews?" We meant "barstools") and Mary's riffs let you know that love and good times can be found in the tilt of a hip or at the end of a fist.
Surrounding themselves with a rotating cast of some of Motown's finest rockers, the Cobras specialize in unearthing and reinvigorating the hits, near hits and sometimes total misses from the deep and groovy history of soul, and making them THEIR OWN. Detroit Cobras albums are like a secret decoder ring that helps lead the way to a better, more soulful forgotten world.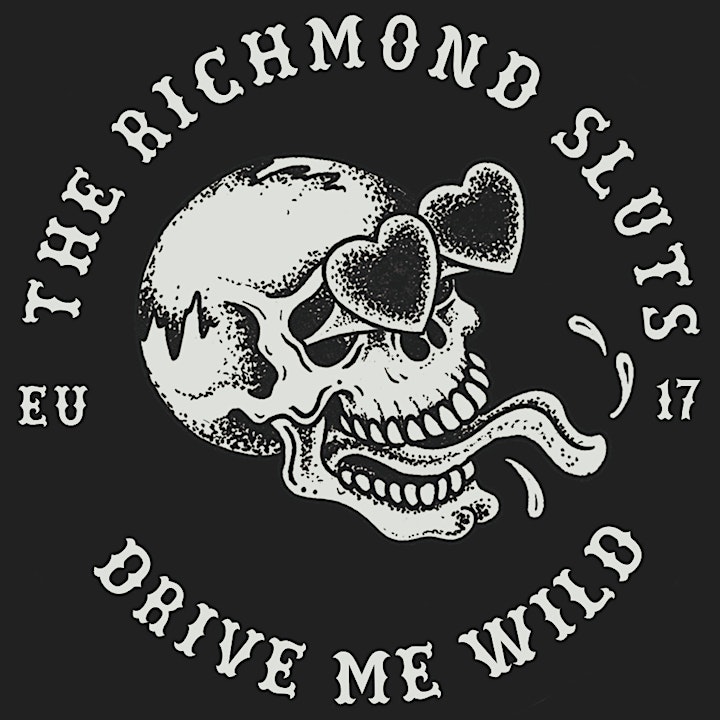 The Richmond Sluts
Facebook / Instagram / Bandcamp
The Richmond Sluts are a revved up rock n roll band guaranteed to make you move, sweat, dance, and shake.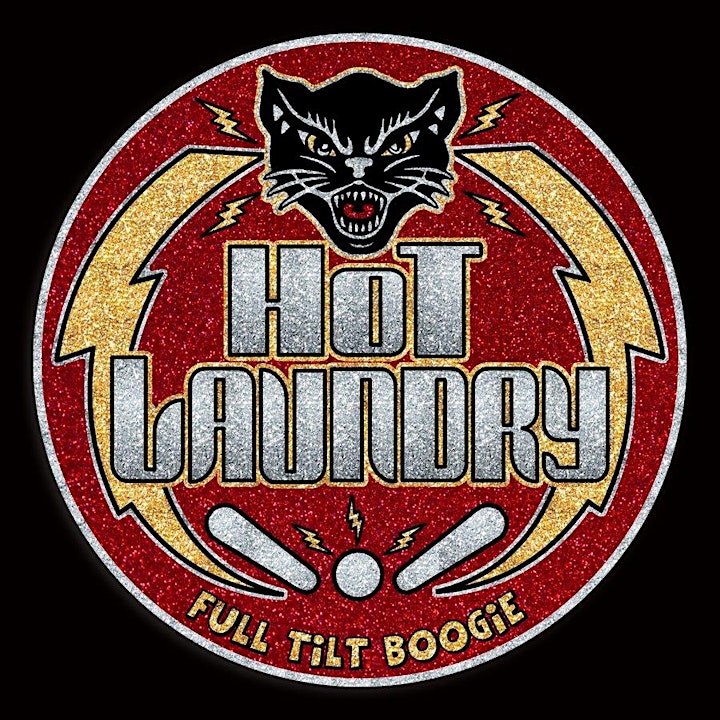 Venue Information:
Ivy Room
860 San Pablo Av.

Albany, CA, 94706