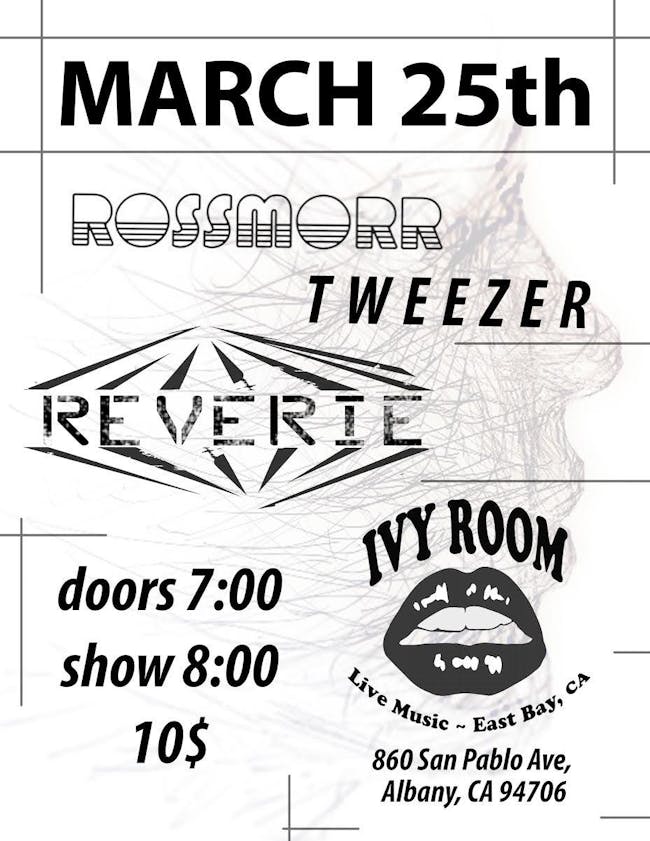 Ivy Room Presents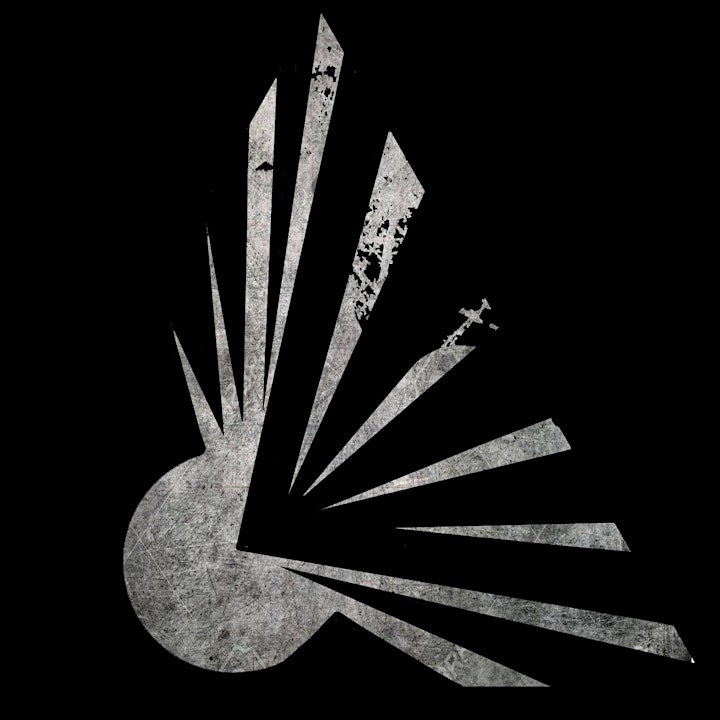 Reverie
Formed in the industrial heart of Oakland, California. Reverie is a combination of talent, passion & dedication towards music that has produced a sound that is uniquely distinct and raw. Having just recently released their debut instrumental album, Reverie is seeking to take over the Bay Area music scene with their experimental and progressive sound. As the band adds a female vocalist, Trixxie Carr to their already stellar lineup, Reverie is looking to expand into the Bay Area music scene in 2017 and become a house-hold name in the Bay Areas famous music community.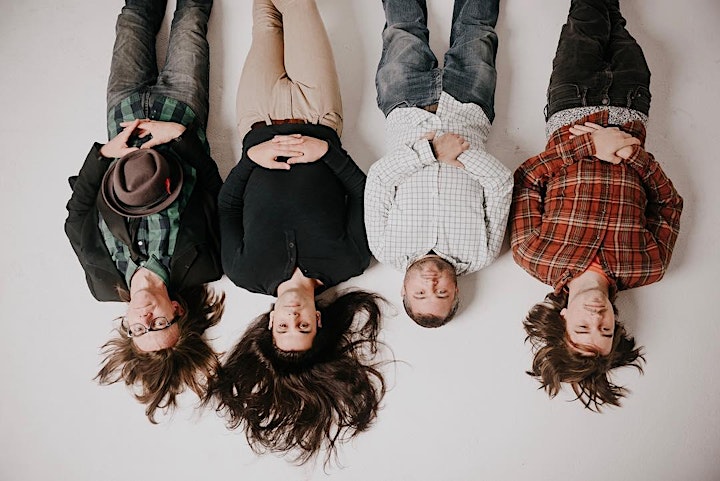 Rossmorr
Website / Facebook / Bandcamp / Instagram
Patrick and Ian met in the early 1940's when they were prison inmates at Shawshank prison in Maine. After serving 20 years together they gained a close-knit friendship. In 1965 Patrick escaped Shawshank and moved to Zihuantanejo, Mexico with $370,000 of the Wardens money. Ian got released shortly after and soon joined his longtime friend. After a week of catching up they decided that they should start a band and have been rockin' out ever since. Then Bobby Blades and Shane Delea came along.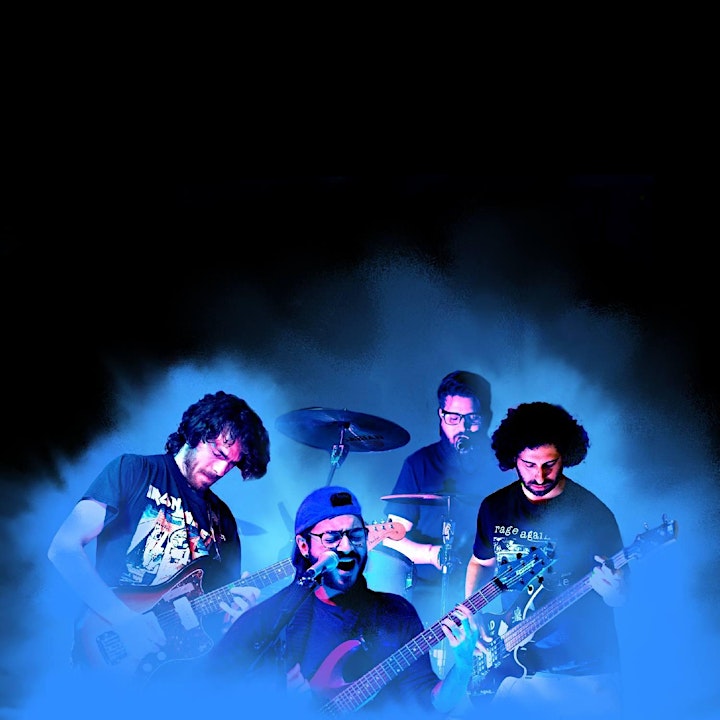 Venue Information:
Ivy Room
860 San Pablo Av.
Albany, CA, 94706