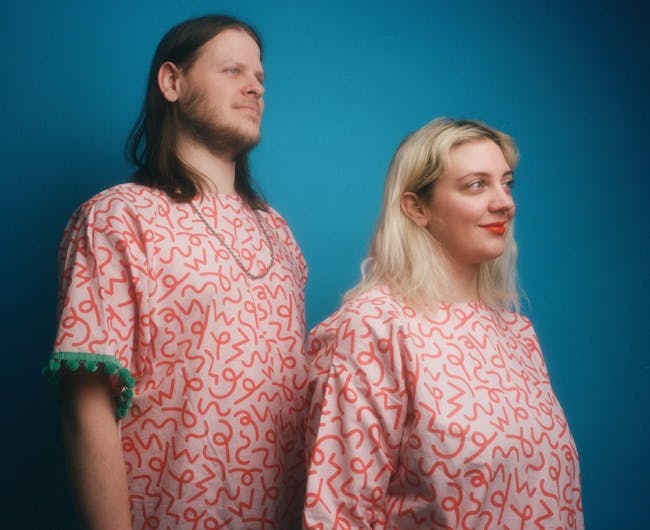 Ivy Room Presents
Karen Meat
Website / Facebook / Bandcamp / Instagram
Karen Meat is a pop rock project of Arin Eaton based in Iowa. You're An Ugly Person, Karen Meat's April 2018 LP release, features collaborative tracks with Eaton and Dana Telsrow. Their theatrical live sets ooze with memorable 80s-inspired beats, honest and bright vocals, guitar solos by Dana, and coordinated outfits. Besides frequently touring the US, Karen Meat has become a favorite in the Midwest festival circuit (Mission Creek, True/False Film Festival, 80/35, Treefort.) Their accessible tunes have gained them slots alongside artists Diane Coffee, Julien Baker, DIIV, and much more. Full band Karen Meat (Eaton, Brad Turk and John Huffman) will released a new record in December 2019 - continuing a repertoire of grumpy yet delightfully fun rock n' roll. The band personifies a moody character, a sequined oversized sweater, crooning melodies and lyrics of a bored generation.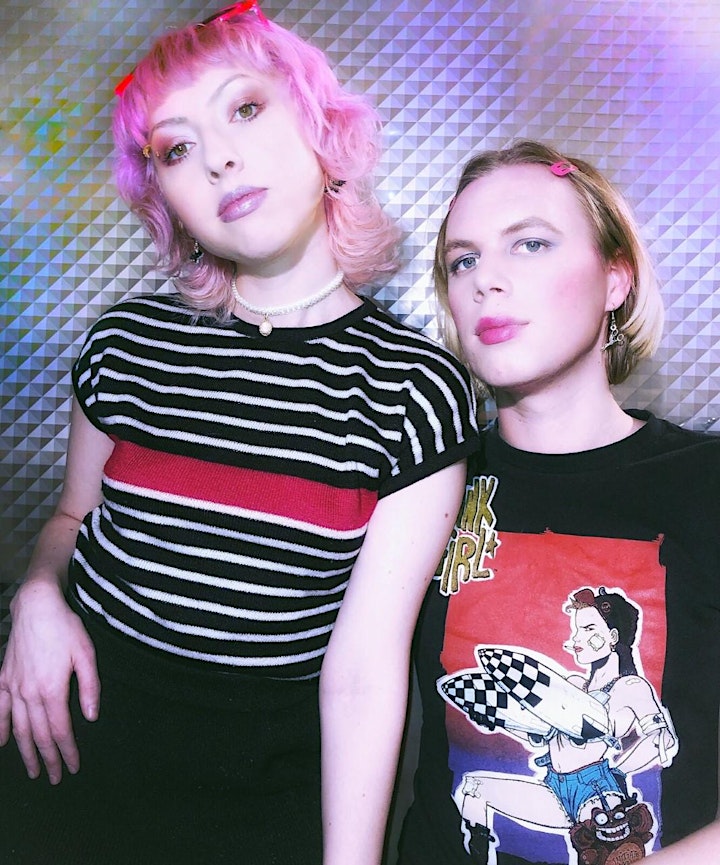 Gorgeous!!
Instagram / Bandcamp / Soundcloud
What happens when you mix a big scare, a sprinkle of glam and some DIY grooves in one? Gorgeous!! asks the important question, "Do Cowards Get Ahead?" in their debut video, and, as the second song for their upcoming EP, "Cowards" is pure sass. Available Halloween, the self-recorded 5-song EP was crafted in their San Fran practice space, "a make-shift studio out of all the wood and blankets lying around the room (so lesbian, we know)", according to band member Ana Ayon. Mixed by past roommate, Ruben Tierie, and mastered by Grace Daisy Coleman, their first official release is fruity funkadelic secretary akimbo in glares, tempered with post-punk energy, an echo of no-wavers like Bush Tetras, UT and early queer pop giants, B-52's.
Gorgeous!! have been creating music for a year now, writing their maiden voyage ditty after their first hangout, blossoming of both lovey dovey and artistic visualization between band members, Lucy Bayne and Ana Ayon. While still in LA, Ana says this "tipsy jam-sesh over mimosas about my late cat, Furfur" was the start of it all. "Lucy and I were just dating at the time, not yet bandmates, and discovered that we had a real chemistry together musically. We were both in separate projects at the time and decided this direction would be a noble (and romantic) pursuit!"
To say this couple is adorable is an understatement. Lucy skates, draws, plays piano; Ana, a practicing witch, is obsessed with baby animals. However, the level of quirk involved in the actual sound takes the listener to an alternate and rather eccentric planet altogether. In indie ethos, the video aligns with the song's horror-rific fun and the couple's attraction to narratives and personas with an itty bitty undercurrent of morale. "With the song being about cowards, we wanted the video to show that you should stick up for yourself and fight back against creepy slashers. Acting cowardly would only get you killed in the end!", Lucy says, a classic plot to the VHS-frenzied fables of yore. "We watch a lot of Buffy the Vampire Slayer and really wanted to channel the metaphorical type of storytelling the show frequently uses," Ana replies. "We wanted to glamorize being brave!"
Many have the idea that the West Coast is wondrously full of weirdos, and therefore supportive of everybody, but Gorgeous!! knows this depends on a specific scene's willingness, who you are friends with, and classically the best foundation is within. Ana expands on this philosophy in universal terms, saying, "It really comes down to how hard you're willing to work for yourself. It's precarious to depend on others, especially the marginalized, because most of us are all struggling in our own ways." Lucy adds, "We'd like to change that."
Gorgeous!! is currently making roots in their new town of Oakland and there is no doubt that they will be a warm presence in their community. "We just moved into a new space, where we are actively building a sort of dungeon of creativity for ourselves. We're working on turning a spare room we have into a studio," Lucy says, excited for the future she is facilitating. Ana muses that even though the city is full of artists, she finds the most creative fire within the city itself: "Oakland is a very politically charged city and always has been. To me, that's the kind of environment where I can feel comfortable, even compelled to make art that challenges a lot of societal norms and pressures we face on a daily basis."
Bathed in neon lights, Gorgeous!! is the antithesis of polished manufacturing. Baby queens in their own realm of awe and openness allows genuine experimentation that works well for the duo and their EP is the pudding proof. It is in avant garde approach that Gorgeous!! best thrives and we at WUSSY are excited to see how this genre-less duo grows even further in their pursuit of self-made magick and music that one can't help but boogie to.
Sunni Johnson - Wussy Mag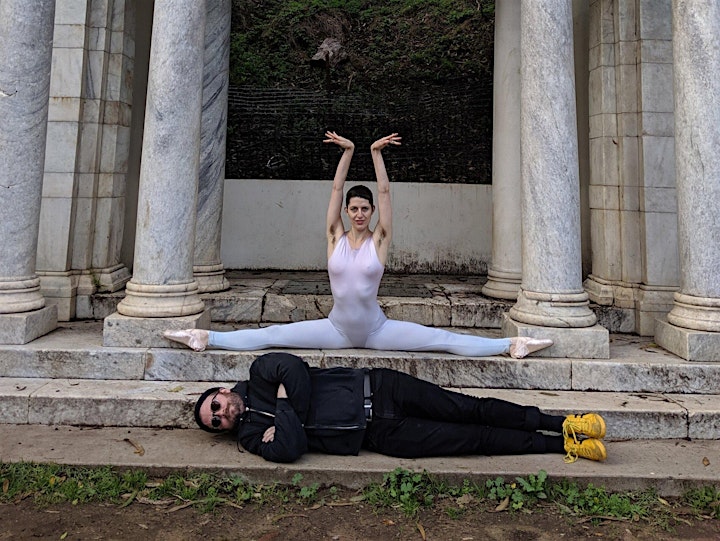 Venue Information:
Ivy Room
860 San Pablo Av.
Albany, CA, 94706