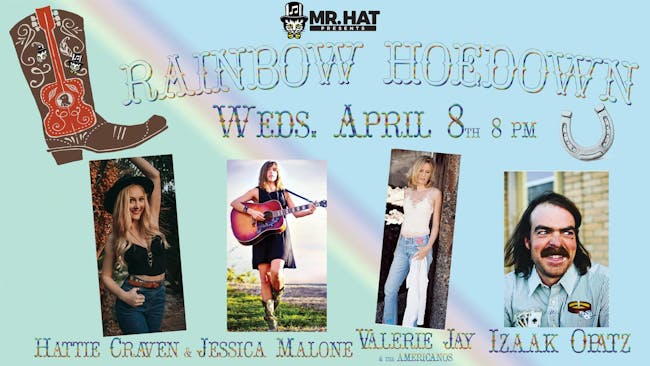 Mr. Hat's Rainbow Hoedown
Hattie Craven
Jessica Malone, Izaak Opatz, Valerie Jay
Mr. Hat presents a night of Americana and Country at the Ivy Room featuring Jessica Malone, Hattie Craven, Izaak Opatz, & Valerie Jay.
HATTIE CRAVEN
Hattie Craven is a Multi-Instrumentalist, Actor, Dancer, & Vocalist. She has built a reputation as one of the finest young, if not youngest, performers on the stages of the Strawberry Music Festival, California World Festival, Kate Wolf Music Festival, Hangtown Music Festival, Redwood Ramble, Parkfield Bluegrass Music Festival, Wintergrass Music Festival, Live Oak Music Festival, Millpond Music Festival, Suwanne Roots Revival, Delfest Music Festival and others - all to standing ovations.
JESSICA MALONE
With Northern Californian roots, Jessica Malone writes songs that seem to grow from the landscape itself. With a mix of folk, pop and Americana, Malone offers her powerful and dynamic voice, surrounded by lush and organic instrumentation. Acoustic and electric guitars, drums, violin and an upright bass usher listeners through Jessica Malone's tales of wanderlust and self-discovery.
IZAAK OPATZ
Izaak Opatz is one of a kind, an eccentric singer-songwriter whom you not only connect with, but root for as he tries in vain to sort out his love life in songs he describes as "Nora Ephron Rom-Com-earnestness with a sense of humor." His latest album Mariachi Static (which takes its title from a lyric in Zevon's "Carmelita"), produced by Malachi DeLorenzo, is an easygoing listen, driven by Opatz's sublime way with a lyric. He's opened for Langhorne Slim and James McMurtry, and is currently on the road with Traveller, which counts Opatz's erstwhile mentor, and fellow Montanan, Jonny Fritz as a member. (Rolling Stone Magazine)
VALERIE JAY
Valerie Jay is an Americana singer/songwriter, hailing from Yorkshire, England. The youngest of five children, Jay picked up the guitar at fifteen and founded her first band Skyline, performing her own material. Drawing influences from great country performers such as Patsy Cline, Emmy Lou Harris, Linda Ronstadt and k.d. Lang, Jay fronted the hottest band on the country circuit, playing festivals and country music clubs all over England.
Nashville beckoned, but in 2001 Valerie headed for San Francisco instead, where she formed the Americanos, a country-based, roots-rock band that plays Jay's original songs next to classic Americana favorites. Bay Area rock and pop audiences are being converted right and left by the beauty and depth of Jay's formidable voice, and her winning combination of traditional country and cutting edge radio-ready hits. Former senior editor of Rolling Stone magazine and veteran music journalist Ben Fong-Torres sings her praises, writing "Valerie Jay is a country belter out of England – Emmylou, Linda Ronstadt, Bonnie Raitt – Jay's right in there, mixing country and soul, her voice full of heartbreak and passion."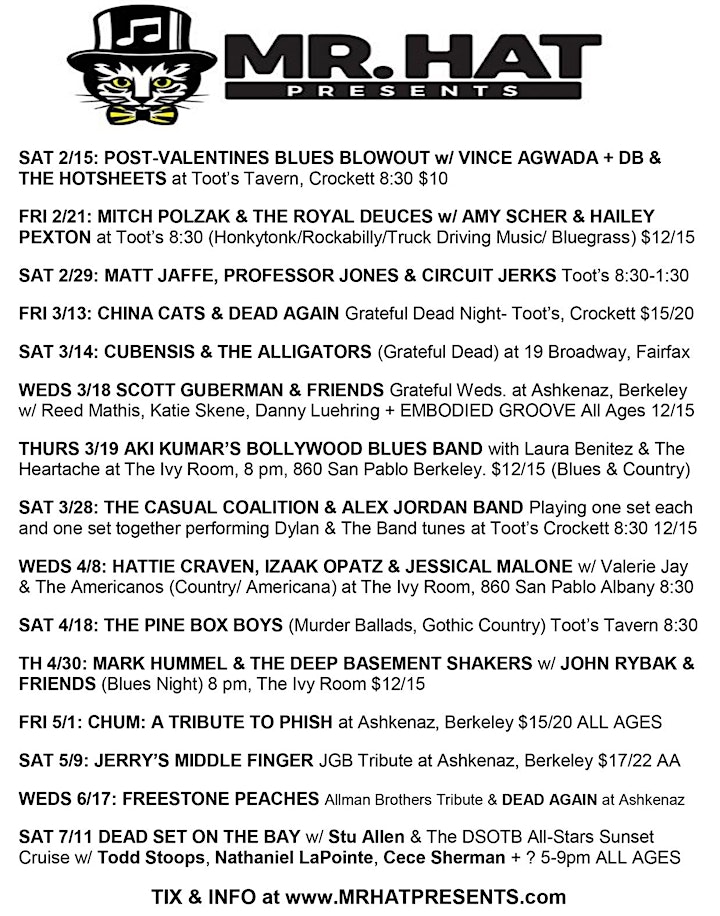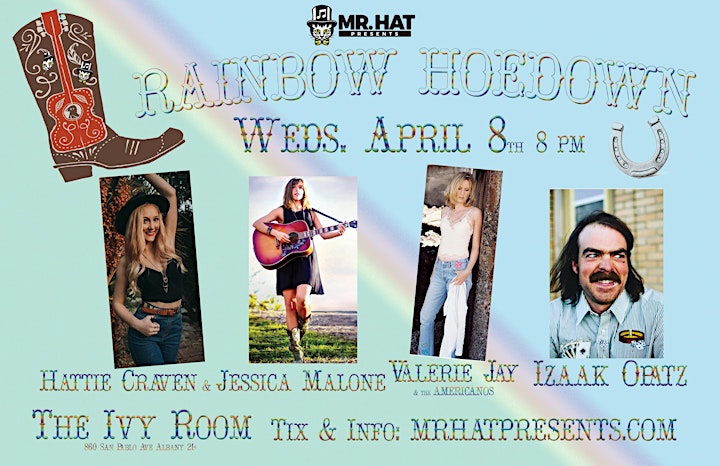 Venue Information:
Ivy Room
860 San Pablo Ave
Albany, CA, 94706