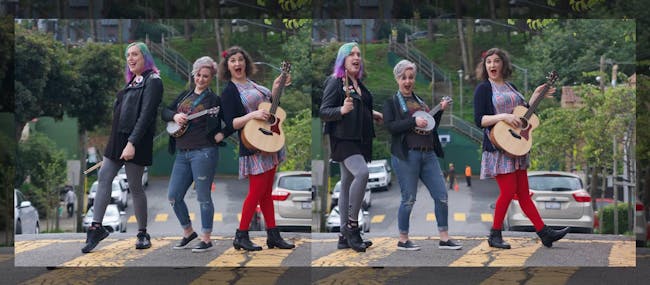 Holiday Hootennany - Polythene Pam, The Forgetmenauts, Secret Emchy Society
$7.00 - $10.00
Sales Ended
Music, food and drink specials!
Polythene Pam
Polythene Pam are a quirky, upbeat, super entertaining queer girl band. Think TMBG, Violent Femmes, Dolly Parton, Johnny Cash, Magnetic Fields, and a dash of Beatles in a big ol' eclectic musical stew. Laugh, dance, and sing along — fun times for all!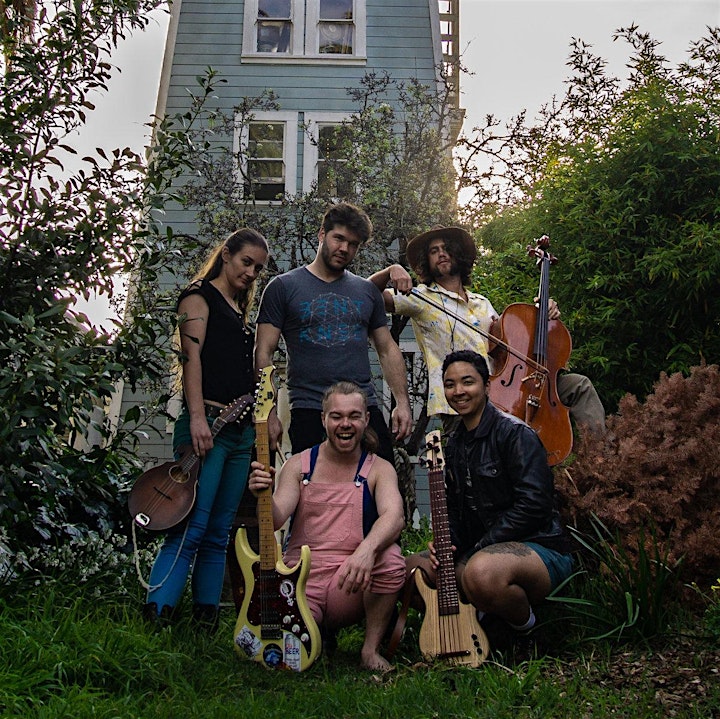 The Forgetmenauts
Bandcamp / Facebook / Instagram
The Forgetmenauts brew up an intoxicating mixture of melodic folk harmonies, driving rock beats, and raucous punk energy. Their songs twist and turn, inviting you on a journey of tall tales about creatures from the darkest faery stories.
Hailing from Berkeley, CA, and with strong roots in the East Bay circus, beermaking, and activist communities, their sound has been described using words like "complex" and "slay." Come for the clever band name, stay for the songs about werewolves, vampires, fox brides and devil daughters. And the distortion. Ugh you're gonna love the distortion.
Walker Staples: Guitar, banjo, vocals, definitely not the frontman
Kit Gripp: Mandolin, vocals, harmonic & aesthetic backbone
Emma Williams: Bass, groinmelting grooves
Collin Sullivan: Drums, surprise tempo changes
Abe Finkelstein: Cello, kind eyes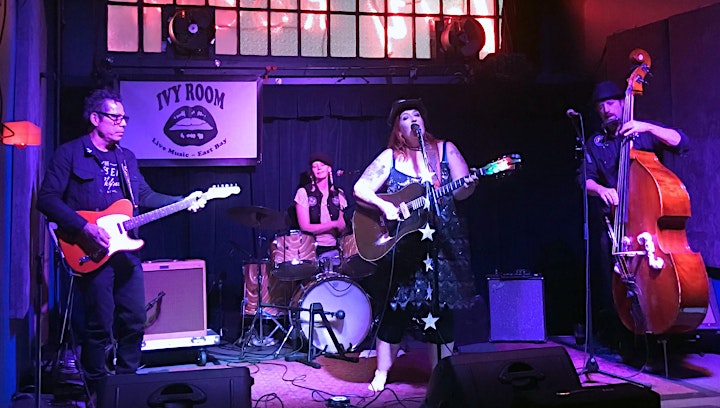 Secret Emchy Society
​The Huffington Post anointed "First Lady of Queer Country," Cindy Emch, plays foot stompin' heart breakin' Americana music about good friends and hard times with her band The Secret Emchy Society.

The Secret Emchy Society is the brainchild of Cindy Emch - the whiskey voiced singer-songwriter from bands Rhubarb Whiskey, Vagabondage, Feral, and more. Her heart breakin', foot stompin' old school country tunes are the hybrid child of Johnny Cash, Nick Cave, Tom Waits, and Hazel Dickens - with just enough strange and esoteric influences to keep you guessing.

Cindy is influenced by the old school country music in the tradition of the Carter Family, Waylon Jennings, Hazel Dickens, Pete Seeger, and Hank Williams. She uses her unique & nuanced voice to tell her deeply personal tales of heartbreak, traveling, and playing music. Her experience growing up far left-of-center in the conservative wilds of fly-over America keeps her rooted in tradition while her stints in New Orleans, San Francisco & Oakland have imbued her material with a sense of adventure & a sympathetic view of the sinners, the gamblers, the rogues, the good-time girls & the losers that populate her songs.

Her songs pour forth in a voice that is 49% heartbreak and 51% fury yet is never devoid of humor & self-awareness.

Venue Information:
Ivy Room
860 San Pablo Av.
Albany, CA, 94706